When someone is injured as a result of another's negligence – slip-and-fall, medical malpractice, car accident – often you can request a type of damages known as "pain and suffering." This is a legal term, spelled out in the Florida Standard Jury Instruction, 501.2, that basically refers to what you had to endure.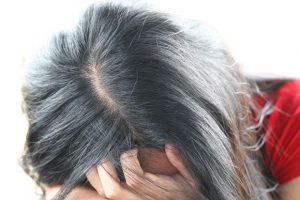 As specifically stated in the jury instruction, these non-economic damages are "any that result from bodily injury sustained by you resulting in pain and suffering disability or physical impairment, disfigurement, mental anguish, inconvenience or loss of capacity for the enjoyment of life experienced in the past or to be experienced in the future."
Unlike economic damages, which are things like medical bills, lost wages or expenses incurred as a result of your injuries, pain and suffering damages aren't easily tallied with bills, records or receipts. These are damages you must demonstrate with your own personal testimony, testimony from your loved ones, photographs, vidoes and details about your life both before and after the injury. Jurors are more likely to award economic damages, but establishing non-economic damages can be trickier.