Florida personal injury lawsuits are efforts to compel a negligent party (defendant) to pay monetary compensation for causing some preventable harm to the person who was hurt (plaintiff). There are, however, a number of legal defenses that can be raised to either prevent the defendant from being found legally responsible (liable) or reduce the amount of money they have to pay. One example is called the "alcohol defense." It was recently raised in the case of Mainstreet Entertainment Inc. v. Guardianship of Jacquelyn Faircloth before Florida's 1st District Court of Appeal. The court tossed a $28 million+ verdict against two bars because the lower court improperly prohibited one of them from asserting the alcohol defense.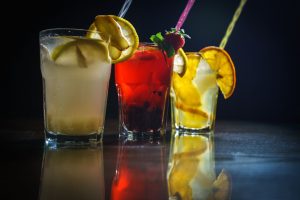 As West Palm Beach injury lawyers can explain, the alcohol defense is outlined in F.S. 768.36. It states that in civil actions, a plaintiff can't recover for any damages for loss or injury if the court finds that at the time the plaintiff was injured:
They were under the influence of any alcohol or drug to the extent their normal faculties were impaired OR their blood alcohol level was 0.08 percent or higher AND
As a result of that intoxication, the plaintiff was more than 50 percent at-fault for their own injuries.
This is especially noteworthy in Florida because our courts otherwise abide by a system of pure comparative fault, per F.S. 768.81. What that means is a plaintiff's financial damages will be reduced by whatever percentage of the fault they shared – up to 99 percent. So if you're 75 percent liable, you can still collect damages for the other 25 percent that is someone else's fault. Many other states won't let a person recover any damages at all if they are more than 49-51 percent liable for their own injuries. A few states won't let you recover anything at all if you are even 1 percent at-fault. In Florida, you can theoretically be 99 percent at-fault and still recover on that 1 percent of damages (though that scenario isn't ideal).
The alcohol defense, however, can eliminate your right to compensation entirely if you 51 percent or more at-fault for what happened because of alcohol or drug intoxication.
So that brings us to the Mainstreet Entertainment case. This was a drunk driving tragedy involving two young people – one a pedestrian and one behind the wheel – both allegedly intoxicated. The question was apportionment of liability. Continue reading