If you've ever been involved in a South Florida car accident, you know the incident must be reported right away to the insurer. It's not uncommon for insurers to request you provide a recorded statement. In some cases, they'll insist they can't process a claim until you do so. However, if your injuries were serious enough to require a hospital stay and time off work, it's a good idea to hold off on this "requirement" until you've spoken to a
West Palm Beach injury lawyer
.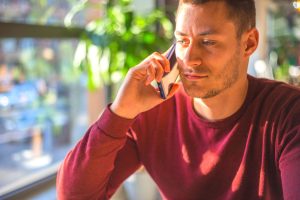 There are two main reasons for this:
Anything you say has the potential to be used against you. A recorded statement locks you into a specific narrative. This is not to say you need time to cook up a story or lie (you absolutely should not). However, moments of high-stress and pain could cloud your memory. If the recorded statement you give doesn't match precisely with testimony given during deposition and/or trial, the insurer can use this to attack your credibility – which is exactly what they want.
You may not be required to. If you're dealing with a third-party insurer, you are likely under no obligation to provide a recorded statement. If your car accident injuries are serious enough that you're engaging with a third-party insurer outside Florida's no-fault system, you should probably be working with a lawyer who can advise you of this anyway. If you're negotiating with your own insurer for personal injury protection or uninsured/underinsured motorist coverage (the latter of which you should definitely have a lawyer for), you might be contractually obligated to provide a recorded statement to the insurer. But it really depends on the details of the policy language. Don't just trust vague assertions like, "we can't process the claim until you give a recorded statement." Such claims don't prove you are required, and they're intended to intimidate you into voluntarily providing recorded evidence. These questions may be designed to trip you up, and the way you answer can determine whether your claim is approved or denied. Talk to a Palm Beach car accident lawyer first.
This and similar issues have arisen before in Florida courts. In late 2006, Florida's 4th District Court of Appeal sided with a crash survivor who argued he wasn't required to give a recorded statement to the insurer – despite the insurer's firm insistence.
According to court records in Arias v. Affirmative Insurance Company, plaintiff was injured in a West Palm Beach car accident and required medical care as a result. He notified his own insurer so that he could obtain personal injury protection (PIP) coverage, pursuant to F.S. 627.736. The insurance company requested the claimant appear in person for an examination under oath, with statements to be transcribed by a court reporter. The claimant was smart and contacted his lawyer before deciding what to do. Continue reading