Teen drivers are notorious for being accident-prone. Their biggest disadvantage is their lack of experience, but they're also poor judges of risk and are more likely to engage in hazardous behaviors behind the wheel, such as speeding and texting. A recent survey by consumer motorist researchers at Co-Pilot revealed teens in Florida are among the highest risk nationally, being more likely to drink and text while driving and less likely to wear a seat belt.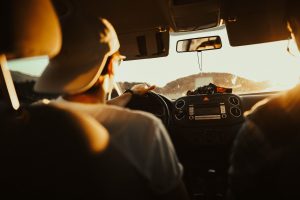 The analysis looked at numerous risky driving behaviors, and ranked Florida teens 13th in the country. Nearly 8 percent don't wear their seat belts, 6 percent admit to drinking and driving at some point in the last 30 days and 36 percent confess to texting and driving. All of these are illegal and increase the risk of a crash (or severity of injuries).
Florida, like many states, has numerous safeguards to help reduce the risks posed by teen drivers. For example, we have a graduated licensing process intended to help teens work up their experience level on the road with guidance from an older, responsible driver and fewer in-vehicle distractions (fellow teen passengers).
Insurers are likely to charge much more for teen coverage too, which is understandable, but the high rates can backfire.
As longtime Palm Beach car accident lawyers, we know teens are also less likely to have adequate insurance to cover the damages if they cause a crash. Frequently in such cases, we pursue vicarious liability against the teen driver's parents as owners of the vehicle. Vehicle owners can be held liable – even if they weren't driving – because in Florida, vehicles are considered dangerous instrumentalities. Continue reading