A shocking 57 percent of all motorists were using their cell phones within one minute of crashing this year, according to a recent study by transportation analytics firm Zendrive. Nearly 17 percent of motorists in crashes had been using their phones in the five-second window just before.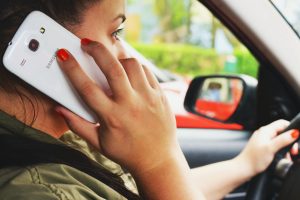 Study authors culled data from more than 86,000 crashes that took place in the U.S. throughout this year. What they found was that not only were there record-setting crash rates – even amid pleas to stay home and social distance – but that these very often included some form of distracted driving. Even more troubling, distraction appeared to grow worse as the year wore on.
Of course, distracted driving is a problem that existed long before 2020.  Unfortunately, it seems likely to continue being a scourge for years to come. The upheaval in travel patterns of late serves only to highlight this longstanding issue.
Sending a single text message can tear a driver's eyes away for nearly 5 seconds. If you're traveling 70 mph (the maximum speed on most Florida highways), that's like traveling 1.5 football fields completely blind. While a blood-alcohol level of 0.08 percent is associated with a 12.5 percent reduction in reaction times, sending a text message or engaging on a social media site is associated with a 38 percent reduction in reaction time.
As we prioritize the health and safety of our community in many other ways in the coming year, our South Florida injury lawyers urge everyone to do so on the road as well. Continue reading