As Palm Beach wrongful death lawyers, we understand just how precious and fleeting life can be. No dollar figure can ever truly quantify the depth of loss when someone we love is gone from us forever. That said, one of the things our attorneys strive to identify early in these cases is the potential monetary value, as it's assigned within the framework of the civil justice system. This can seem callous, but it comes from a place of care – because it's how we provide grieving loved ones with a crystal-clear picture of the costs/benefits of pursuing a legal claim against those believed responsible for the wrongful death. The reality is grief and healing is exhausting work – and it leaves little energy for legal long-shots. Empowering prospective clients to make informed choices is one of our guiding principles at Halberg & Fogg.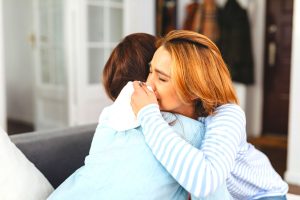 To provide an accurate valuation, one of the first things that must be determined is economic damages. For those who may be unfamiliar, the term economic damages in tort law refers to the objective financial losses one has incurred as a result of the harm caused by the defendant. These are things like:
Medical bills.
Income loss.
Future income and benefits loss.
Funeral/burial expenses.
These are different from non-economic losses, which are more subjective adverse impacts, such as pain and suffering, mental anguish, and loss of consortium. (Loss of consortium is a separate claim that may be filed by either surviving spouses or children under age 25; if those don't exist, they may be claimed either by adult children or decedent's parents).
As of this writing, neither economic nor non-economic damages are capped in Florida. An effort by state lawmakers to cap non-economic damages in Florida medical malpractice wrongful death cases was struck down by the state supreme court in 2017.
F.S. 768.20 states that the personal representative of the decedent's estate is the only person who has the right to move forward with a wrongful death claim, and they do so on behalf of survivor(s).
Lost Earnings
Economic damages from lost earnings in Florida wrongful death cases stem from two elements: Continue reading