Professional golfer and Florida resident Tiger Woods and his girlfriend, who manages a restaurant owned by Woods, have been named defendants in a wrongful death lawsuit stemming from the drunk driving death of an employee in December, The Miami Herald reports.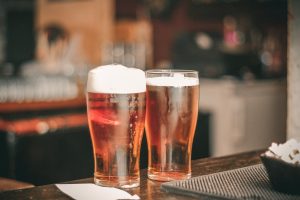 When drunk driving results in death, there are a number of avenues through which a Florida wrongful death lawyer may seek to establish liability. Typically, this includes the drunk driver, the owner of the car, the host of an underage party and sometimes, the vendor that sold or served the alcohol.
That last one is formally known as a "dram shop lawsuit."
What is Florida's Dram Shop Liability Law?
Dram shop laws are so-named because alcohol used to be sold by units called "drams."
Florida has notoriously tight restrictions when it comes to dram shop claims. Bottom line: These cases aren't easy. However, there are some circumstances under which a claim can be successfully filed.
It used to be you could never sue a bar or restaurant for drunk driving injuries, as liability rested squarely on the alleged drunk driver. That started to change in numerous states around mid-20th Century. A 1963 Florida Supreme Court decision allowed civil litigation for injury or wrongful death stemming from unlawful sale of alcohol to minors. In 1980, state lawmakers expanded the dram shop liability exception also for cases involving a person who was known to be an alcoholic.
So now, F.S. 768.125 prohibits liability of alcohol vendors and social hosts under virtually every circumstance EXCEPT:
Unlawfully furnishing or selling alcohol to a person who is not of lawful drinking age (21);
Knowingly serving alcohol to a person known to be habitually addicted to the use of any or all alcoholic drinks.
Other states allow for dram shop liability against bars, restaurants and other vendors as well as social hosts for service of alcohol to persons who are already visibly or obviously intoxicated. Not so in Florida.
Lawsuit: Bartender Was Allowed to Stay, Drink After Shift
In the pending drunk driving wrongful death lawsuit against Woods, his restaurant and general manager/girlfriend, representatives for the estate of the 24-year-old decedent assert he was habitually addicted to alcohol, a fact the site manager and owner should have known.
As our West Palm Beach DUI injury attorneys can explain, this can be a tough claim to prove. It's obviously much easier if the bar/bartender/server have some sort of prior relationship with the person in question.
In their Florida wrongful death lawsuit, decedent was a bartender at Woods' Jupiter restaurant. He was a reported alcohol, something all his co-workers knew about because he had told them and was open about attending regular Alcohol Anonymous meetings. In fact, he'd attending one the evening before his death. Despite this, no one stopped him from staying behind for three hours after his shift and drink. He got behind the wheel of his car and soon thereafter was involved in a single-vehicle fatal rollover crash. Investigators say at the time of his death, the young man's blood-alcohol level was three times the legal limit.
The bartender's family asserts the defendants here were careless in their disregard in over-serving alcohol to an employee/coworker known to have problems with alcohol. Woods himself is alleged to have served decedent at least a couple of the drinks he consumed that night, despite knowing the man had a history of alcohol abuse.
At a press conference on an upcoming golf tournament, Woods stated he was "very sad" for the man and his family.
The Florida Department of Highway Safety & Motor Vehicles reports that in 2017, there were 5,125 alcohol-confirmed crashes in the Sunshine State. Of those, 350 were fatal.
Contact the South Florida personal injury attorneys at Halberg & Fogg PLLC by calling toll-free at 1-877-425-2374. Serving West Palm Beach, Miami, Tampa, Orlando and Fort Myers/ Naples. There is no fee unless you win.
Additional Resources:
Tiger Woods, girlfriend Erica Herman face wrongful death lawsuit brought by parents of restaurant employee, May 13, 2019, USA Today
More Blog Entries:
Distracted Driving Costs Lives – And It's Worse Than We Thought, April 20, 2019, West Palm Beach DUI Injury Lawyer Blog