When it comes to defective or dangerous products – including cars and their parts – the State of Florida gives claimants 12 years from the delivery of the product to its first purchaser in which to file a claim for harm caused by that product.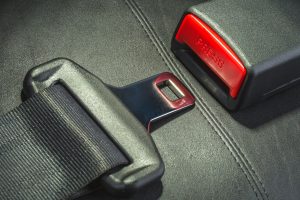 That might sound like a lot of time, but consider that more than 1 in 5 cars and trucks driven in the U.S. are 16+ years-old. That means right now, if you're driving a 2011 or older model car, it might be too late for any product liability claims – in Florida at least.
The one exception would be, as noted in 95.031(2)(b), if the manufacturer – through its officers, directors, partners, or managing agents had actual knowledge that the product was defective in the manner alleged by the claimant AND took affirmative steps to conceal this defect. Confidentiality of trade secrets don't count. In those cases, the statute of limitations can be "tolled" – or paused – for the time period of the fraud/coverup.
As our Palm Beach personal injury lawyers can explain, this is an important exception particularly for those taking action against auto manufacturers because these companies have been collectively fined billions of dollars over the last decade for doing just that. General Motors was fined $900 million in 2015 for concealing dangerous car defects. Toyota was fined $1.3 billion for a deadly cover-up over two safety issues that led to unintended acceleration. Ten of the world's biggest automakers were sued in 2015 for allegedly concealing the risks of carbon monoxide poisoning in some 5 million cars equipped with keyless ignitions, which ultimately led to 5 deaths. The list goes on – defective airbags, defective seat belts, defective doors, defective engines… And much of it covered up from the public and government regulators, sometimes for decades.
However, as a recent Florida car accident case over an allegedly defective seat belt showed, proving actual knowledge isn't necessarily a cakewalk. It may come down to who exactly in the organization knew what – and when. Continue reading