A product liability mass tort litigation is rapidly snowballing, alleging a government contractor distributed defective earplugs to active duty combat soldiers and those in training, resulting in profound and lasting hearing loss.
Our South Florida product liability attorneys have learned hundreds of veterans from across the U.S. (nearly 650 in all thusfar), are suing 3M Co., asserting they suffered substantial degrees of damage to their functional hearing because the earplugs didn't provide the protection the company promised.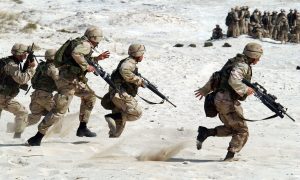 The products in question were touted as combat-grade earplugs, but failed to protect their  inner ear organs from permanent damage.
Veterans with pending claims have suffered either partial or total hearing loss, many also with something called tinnitus, which is the perception of constant or near-constant "ringing" or "buzzing" in one's ears. (Tinnitus isn't a condition in and of itself, but it's usually associated with hearing loss. Continue reading