The Florida Supreme Court has agreed to decide whether a hospital can be held accountable for the negligent treatment by independent-contractor emergency room doctors. Our West Palm Beach medical malpractice lawyers will be closely following the developments of this case, and a decision is likely to be handed down sometime next year.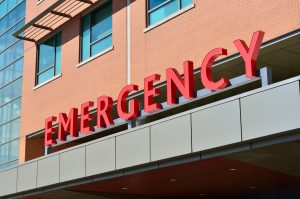 The case stems from a botched plastic surgery provided at an unlicensed clinic by a man posing as a Venezuelan doctor. The clinic was licensed to give massages, but advertised the services of certified plastic surgeons (which it did not have) to perform buttocks-enhancement injections. A 28-year-old woman was rushed to a local emergency room after suffering complications from the procedure in 2013. She was treated at the hospital's emergency room and in the intensive care unit, but died within hours. The "doctor" was later arrested and the clinic shuttered, but her estate filed a lawsuit against both the hospital and emergency room doctors for negligence.
The hospital insists it cannot be held liable for treatment provided by the emergency room doctors, as they were independent contractors. Florida's Third District Court of Appeal agreed in a ruling earlier this year. However, this ruling conflicts with one by Florida's Fourth District Court of Appeals in a similar case.
The Florida Supreme Court has agreed to review the conflict, but has yet to set a date for oral arguments. Continue reading