Delay in timely treatment and/or diagnosis that results in patient harm can be legal grounds to pursue a Florida medical malpractice claim against a healthcare provider. As our Palm Beach medical malpractice attorneys can explain, building cases like these requires using expert witness testimony to establish that the defendant health care providers failed under the circumstances to abide the applicable standard of care for their medical specialty.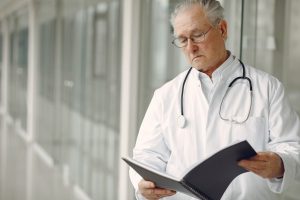 Recently, a Florida jury awarded $2.6 million to the family of a man who died of a stroke – an occurrence the jury found was preventable had he been properly treated by the physicians and hospital.
As reported by Law.com, the 62-year-old decedent was seen by a vascular surgeon in the early summer of 2016. This was on the recommendation from his primary care doctor, who believed the patient's carotid arteries (which supply blood to the brain, neck, and face) were "occluded," or blocked. Upon examination, the surgeon diagnosed the patient with severe atherosclerosis. The man's carotid arteries were 90 percent blocked. The surgeon recommended a procedure called an endarterectomy to remove the buildup. But it wasn't necessary to act right away, the surgeon said, because the man had no symptoms. Instead, the procedure was scheduled for 18 days later. If the patient did become symptomatic, he was to go immediately to a hospital.
One week before the scheduled procedure, the patient became dizzy and weak. He rushed to a local hospital and was promptly admitted. The hospital contacted the office of the vascular surgeon, who was on vacation. Ultimately, they did obtain records of the scheduled surgery from the vascular surgeon's office. Two other surgeons did not come to treat the patient immediately, but they did bump up the surgery to the following morning. However, the patient deteriorated overnight. He fatal stroke hours before the scheduled surgery.
The man's widow, as representative of his estate, filed a Florida medical malpractice lawsuit against the first vascular surgeon, his practice, and the hospital. Continue reading