As a West Palm Beach medical malpractice lawyer, I recognize that it's so many of these cases are predicated on what doctors did NOT do, as opposed to what they actually did.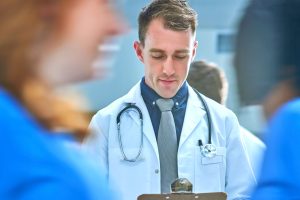 In a recent Florida medical malpractice case out of the First Judicial Circuit, a jury awarded $1.7 million to the widow of a man who grew increasingly ill after doctors reportedly failed to diagnose him with a condition they should have caught much earlier.
He'd gone to the emergency room in December 2017 with pain and internal bleeding. And although he was released, he never truly recovered after that stay. He died a few years later of congestive heart failure, but it was his widow's position (with which the jury later agreed) that if his doctors provided him with quality care during that initial emergency room visit, his other conditions would not have worsened and he'd likely have lived longer and with a better quality of life.
In medical malpractice cases, the primary question is not necessarily whether there was a bad patient outcome, heartbreaking as that can be. The  issue is whether we can show:
The healthcare provider failed in their duty to provide care aligning with the standards expected of someone with their education, experience, and resources. (This is proven with expert witness testimony.)
This failure to provide care aligned with professional standards directly caused or exacerbated the plaintiff's injuries.
The injuries sustained resulted in financial harm.