One of the main questions our South Florida medical malpractice lawyers get from potential claimants at the outset is: "What are my odds of winning?"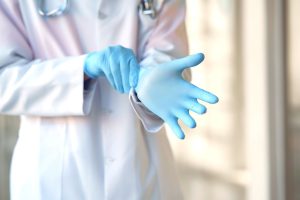 It's a prudent question to ask before getting too far ahead of yourself. The answer isn't always straightforward – even when it's clear a medical mistake was made and the injuries are serious.
A medical malpractice lawyer cannot guarantee you a winning outcome. That said, an attorney with extensive experience and skill can often give you a good idea of how a case is likely to go – and what legal hurdles must be overcome.
A 20-year longitudinal study of medical malpractice claims published in the journal Clinical Orthopaedics and Related Research revealed that defendant doctors prevail in 50 percent of cases where there's strong evidence of medical negligence. This undercuts the oft-repeated (but clearly erroneous) tort reform advocate assertion that medical malpractice cases are easy wins. Further proof: That same analysis showed settlement sums directly correlated with the strength of the evidence. Basically: If your evidence is thin, you won't get far.
This is not to say you can't win. What it does mean is that even with strong evidence, the proof burden is high and there are likely to be significant challenges. Hiring a legal advocate with a proven track record of success is often your best shot.
Beyond that, so much depends on the specifics. Factors that can impact Florida medical malpractice case outcomes: Continue reading