The parameters of qualified medical experts in Florida medical malpractice lawsuits will be weighed by the Florida Supreme Court. Justices recently allowed the Florida Medical Association, American Medical Association, and Hospital Medical Association to file briefs in the case supporting the hospital defendant.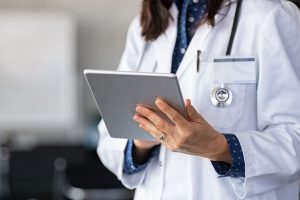 As our Palm Beach medical malpractice lawyers can explain, the court's ruling on this issue could have far-reaching implications because it will determine the criteria for doctors who provide expert opinions, which are required at the very outset of every Florida medical malpractice lawsuit.
The case, University of Florida and Shands Hospital v. Carmondy, involves a plaintiff who filed a medical malpractice lawsuit due to an infection she suffered after undergoing cervical disc fusion surgery in 2016. Her negligence claims were against a neurosurgeon and an advanced registered nurse practitioner. Her petition included affidavits from a physician who practiced internal medicine and cardiology, and who previously had worked as a hospital specialist.
These cases cannot move past the initial phase unless the plaintiff submits affidavits from a doctor or doctors who are experts on par with the defendant who are of the opinion that the defendant breached the accepted standard of care for their profession. An accepted standard of care is not a simple question to answer. Much depends not only on the education, training, and specialty of that medical professional, but also what type of facility they practiced in and in what region. A highly specialized neurosurgeon working in a top hospital in an urban city with ample resources will be held to a different standard than someone of the same educational and training background, but with fewer resources. Continue reading