Recently in another state, a hospital admitted a patient received a kidney meant for someone else. The hospital released a statement apologizing for the medical error and said two employees were placed on leave. The only good news is that while the kidney was given to the wrong patient, it is compatible with that person, who is expected to recover. Meanwhile, the surgery for the intended patient has been delayed. NPR reports the hospital is reviewing what went wrong and how to prevent similar mistakes.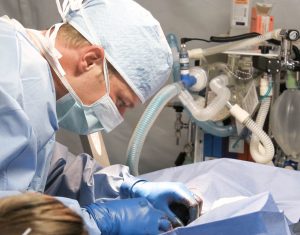 Such incidents are what are referred to by healthcare professionals and medical malpractice lawyers as "never events." These are errors in medical care that are:
Clearly identifiable.
Preventable.
Serious in their consequences for patients.
Indicate a real problem in the safety and credibility of a health care facility.
These can include wrong side, wrong site, wrong procedure, wrong patient. Simply put, they are things that should never happen. When they do, patients adversely affected are rightly entitled to some form of compensation for medical expenses, lost wages, pain and suffering, loss of life enjoyment, loss of consortium (spouse) and wrongful death. Continue reading