Childhood injuries are a fact of life – but that doesn't mean they aren't preventable or that those who caused them can't be held accountable.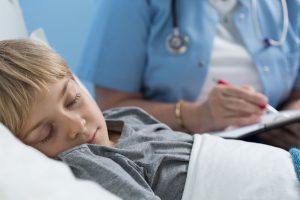 According to the U.S. Centers for Disease Control and Prevention, a child in America is treated for an injury in an emergency department every 4 seconds. Per the National Safety Council, unintentional child injury deaths among is somewhere around 9,000 each year. Hundreds of thousands of kids suffer non-fatal injuries. Car accidents, gunshots, bicycle accidents, suffocation, drowning, poisoning, fires, and falls are among the leading causes.
When these injuries are the result of someone else's carelessness on the road, a dangerous toy, hazardous property conditions, medical mistakes, or lack of property supervision/security/safe hiring practices, etc. – your child may have a viable Palm Beach personal injury claim for monetary damages. However, while it's your child who is hurt and suffering, they aren't going to be the one who pays the medical bills, hires the attorney, accepts/rejects insurance payout offers, files the lawsuit, etc. It will be you as the parent or guardian.
In fact, this is required by law. According to F.S. 744.301, the child's "natural guardians" (i.e., "parents") are the ones who should file an action to recover damages for the child's injury if they are under the age of 18 (unless they are legally emancipated or parental rights have been terminated). Alternatively, the court has the authority to appoint someone else other than the parents to bring the claim on behalf of the child. That usually only happens under narrow circumstances, like when the court determines it's not in the child's best interests to allow the parents to act on their behalf. Continue reading