With more children and families sticking closer to home this summer, the risk of a Palm Beach bicycle accident resulting in severe injuries is higher than ever. Safe Kids Palm Beach County reports that traumatic injuries suffered by children in Palm Beach County bicycle accidents has shot up nearly 170 percent in recent months. Eight kids were treated locally for serious bike crash injuries in just five weeks.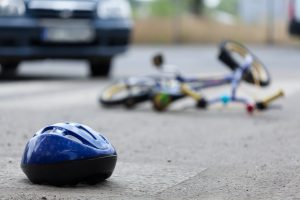 The non-profit kids' safety organization indicated most of the bicycle accidents involved collisions with cars. More than 90 percent of riders treated at local hospitals weren't wearing helmets and suffered some type of brain injury.
"Kids think they're invincible," the SKPBC director told WPTV recently.
That may be true, but our Palm Beach County injury attorneys want to stress it doesn't give a free pass to drivers who are distracted, speeding or otherwise careless – particularly in residential neighborhoods where one would expect to see more children on bicycles right now. The failure of a child to wear a helmet won't excuse a negligent motorist from liability either. Continue reading