Anyone who's ever filed a Florida personal injury lawsuit probably understands the unpredictability of life – and death – better than most. But what happens when the defendant in your pending personal injury lawsuit dies suddenly? In short, it will inevitably impact the case, but the claim doesn't die with them. That said, there are certain steps you may need to take to preserve your claim.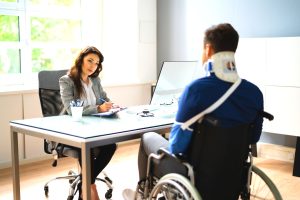 Florida's survival statute, F.S. 46.201, states that no cause of action (the reason for the lawsuit) dies with the person. Lawsuits can be initiated, prosecuted, and defended in the name of the person who has died. In other words, if the defendant in your Florida personal injury lawsuit dies while the case is pending, you can continue to pursue the claim against their estate. Further, if you have a valid cause of action but haven't yet filed your lawsuit by the time the would-be defendant dies, can still pursue that case against the defendant's estate – assuming the statute of limitations hasn't expired.
What if the situation is reversed, and it's the plaintiff who dies? Personal injury lawsuits aren't extinguished because a plaintiff dies.  The decedent's personal representative would have to take over the case. From there, the only thing that really changes is the type and amount of damages that can be recovered. For example, damages for future medical expenses, lost wages, and mental anguish are no longer on the table if the plaintiff is dead.
Additionally, per F.S. 733.104(1), if a potential plaintiff had grounds to file a civil injury lawsuit but died before they could do so, the personal representative of their estate can initiate the claim, so long as they do so either before the statute of limitations runs out OR within 12 months of the decedent's death – whichever is longer. In some cases, because it can take months for a personal representative to even be appointed, personal injury claims can also be commenced by either a curator or an administrator ad litem. The absence of a known personal representative is not a valid excuse for not filing a timely motion to substitute.
All this said, our Palm Beach personal injury lawyers must stress that if any party to a lawsuit dies, it is imperative to take proper steps to preserve the claim. Continue reading