Following a serious injury in South Florida, you may recognize the value of talking to a personal injury lawyer about a potential case. But how will a West Palm Beach injury lawyer evaluate your claim? More often than not, folks have no idea what to expect.
Here, we offer a bit of insight into how injury lawyers will review your case, what points will be most relevant, and what information/documentation you can have on hand to get the most out of your first meeting.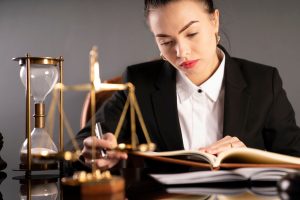 What is an Initial Consultation?
First thing's first: Explaining the initial consult. This can happen in-office. In some cases, we come to you. More typically, we begin our discussions over the phone or in a video conference, for everyone's convenience.
Most personal injury lawyers offer free initial consultations. It's a risk-free opportunity for you to ask questions, get a sense of whether you have a case (and what it might be worth), and obtain an outline of possible challenges you may encounter. It's also a chance for the attorney to determine whether they have the skills and the resources to take on your case. In a sense, you're both interviewing each other.
Personal injury cases in Florida are accepted by lawyers on a contingency fee basis. That means you do not pay attorney's fees unless and until you win. If you win (usually in settlement negotiations, but sometimes at trial), the attorney will be paid a pre-agreed-upon percentage of what you won (somewhere between 25-40 percent, depending on case complexity, attorney experience, etc.). If you do not win, the attorney does not collect payment. For this reason, injury lawyers must be careful about which cases they accept.
The good news for prospective clients is that your lack of upfront payment will not deter you from pursuing a strong claim. You also get the benefit of a straightforward answer about the viability and value of your claim from the beginning.
Examining Fault
One of the most fundamental elements of any tort claim rooted in negligence is that of fault. When we get the rundown of events, we're looking for evidence of which parties may be at fault, and to what extent.
That might sound fairly simple. But looking at your case through the lens of a personal injury lawyer means we're considering how it looks to the insurers, as well as a potential judge/jury.
For example, if you were hit by a vehicle whose driver was drunk, you're going to presume the driver is at-fault. And that could be. However, an injury lawyer will want to know more. Was the driver underage or known to be an alcoholic? If so, the bar that served him/her could be held legally liable under the state's dram shop laws. If the driver was operating a vehicle that was owned by someone else, the vehicle owner could be held vicariously liable because Florida considers motor vehicles to be dangerous instrumentalities, per a 1920's-era Florida Supreme Court case.
If you're pursuing a medical malpractice claim, you might think clearly the doctor is at-fault. But we'll be looking at who actually employed the doctor (and it isn't always the hospital), as they may be vicariously liable under the legal doctrine respondeat superior, which is Latin for, "let the master answer." Traveling nurse agencies may have some degree of liability. And facilities may have some responsibility if their processes and protocols fell short of the applicable standard of care.
It's important to properly determine fault at the outset so that we can identify those responsible in the claim. Continue reading