Despite the fact that an electric scooter does not meet the technical definition of a "motor vehicle" by Florida law, the U.S. Court of Appeals for the 11th Circuit held that does not exempt an auto insurer from having to payout uninsured motorist (UM) benefits.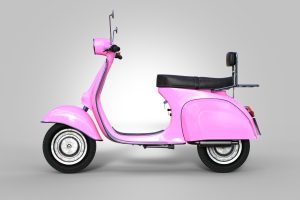 The court's recent ruling in State Farm v. Spangler reversed the trial court's previous grant of summary judgment in favor of the insurer.
The car insurance company had argued that its uninsured motorist policies were reserved solely for accidents caused by motor vehicles – which are defined in Florida's Financial Responsibility Law as well as in the uninsured motorist statute.
The appellate panel noted that while Florida courts might impose certain statutory requirements and limits in insurance contracts for the purpose of ascertaining the contractual rights of those involved, both the UM and FRL statutes outline only the minimum requirements for that. The insurance company in this case didn't clearly define the term "uninsured motor vehicle" in its contract in a way that wouldn't comply with those laws, and therefore, the court ruled, "We see no reason to redefine a policy by incorporating a statutory definition."
While this case is noteworthy, it's probably likely that State Farm – and other auto insurers – are going to narrow their definition of "motor vehicle" in their own policies pretty soon to avoid a repeat. (That said, existing policies are unlikely to change, so we could still see a few more of these types of cases.)
The case in question involved a driver insured by State Farm who collided with a man on a scooter after he turned left in front of her. The scooter operator died in the crash, and the driver suffered injuries to her back, neck, and knee. The surviving driver filed a claim for UM coverage with her own insurer, arguing her injuries were the result of the scooter operator's negligence. She sought the UM policy limit of $100,000. State Farm refused to pay up, arguing this crash wasn't covered because a scooter isn't technically a motor vehicle, as defined by state law.
The trial court granted summary judgment to the car insurance firm after concluding the scooter wasn't designated to legally operate on public roads, and thus it couldn't be classified as an uninsured motor vehicle. Plaintiff appealed.
What the 11th Circuit basically said was that state law here was not relevant. The state outlines the definition of "motor vehicle" for the purpose of ensuring car insurance companies provide an adequate amount of coverage for cars. But nothing in the law prevents insurers for providing coverage to vehicles with characteristics extending beyond that narrow definition. In this case, the policy promised to cover "land motor vehicles," but the term was not clearly defined in the policy.
The scooter in this case was powered by two large batteries, and lacked a taillight, brake lights, turn signals, vehicle ID number, or license plate. Yet, it could still be considered a "land motor vehicle" because it's powered by an engine and moves over land. Furthermore, the policy in question specifically states that it covers vehicles designed for use primarily off public roads.
Contact the South Florida personal injury attorneys at Halberg & Fogg PLLC by calling toll-free at 1-877-425-2374. Serving West Palm Beach, Miami, Tampa, Orlando and Fort Myers/ Naples. There is no fee unless you win.
Additional Resources:
State Farm v. Spangler, April 4, 2023, U.S. Court of Appeals for the 11th Circuit
More Blog Entries:
How Are Palm Beach Personal Injury Settlements Paid Out in Florida? , July 29, 2023, West Palm Beach Personal Injury Lawyer Blog