If you're considering hiring a West Palm Beach injury lawyer, one of the primary factors to weigh is the attorney's track record of success in similar claims. That said, you should know that when personal injury lawyers agree to take on a case – whether it be following a car accident, medical malpractice incident, or some other injury – they're often successful. There are a few reasons for this.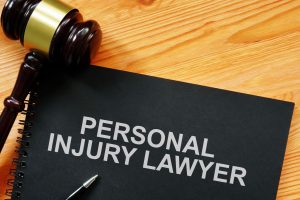 First off, not many cases actually go to trial. Of course, movies and television shows may make it appear as if courtroom trials are the norm. They are not. Trials are incredibly taxing – emotionally, financially, and time-wise. They're also unpredictable, so they can be a risk for both sides. Almost everyone involved, at least at the outset, is usually committed to resolving the matter without going to trial. Sometimes, claims can be settled without even filing a lawsuit. However, a good injury lawyer won't shy away from proceeding to trial if it's your best bet. Still, it's generally considered a last resort when fair resolution through skilled, determined negotiation has failed. (Failure of either side to accept a fair, pre-trial settlement offer from the other can actually have financial consequences, per Florida law.)
Secondly, while no attorney can promise you a favorable outcome, the contingency fee arrangement through which injury lawyers are paid allows you to have greater confidence in the strength of your case. As outlined in F.S. 16.0155, contingency fee arrangements mean that the plaintiff's attorney is not paid their attorney's fees unless and until you win. If you are successful, your attorney's fees are deducted as a pre-agreed-upon portion from the overall damages awarded in a final settlement or verdict.
To be blunt about it, Florida injury lawyers are not likely to take on cases with very long odds of actually winning. But this ends up having several key benefits for injury case claimants. Continue reading