A $14.4 million verdict awarded in a catastrophic injury lawsuit was recently overturned by Florida's 2nd District Court of Appeal, citing the binding settlement agreement plaintiff's father had entered prior to trial for just $10,000 and the insurer's good faith effort to pay the policy limits. Plaintiff is in a vegetative state following a 2010 car accident in which he was a passenger.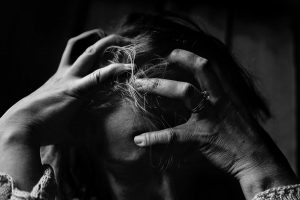 The case is a cautionary tale in why it is critical for anyone acting on behalf of a loved one after a catastrophic injury to consult with a personal injury attorney as soon as possible. Only certain individuals are authorized to handle financial and health care matters for someone who is incapacitated, but there is often confusion about how that process works.
It's also not uncommon for insurers to swoop in as your "friend" early on in a case like this, trying to secure a low-ball settlement. Your case may be worth a great deal more than what they're offering, but you won't have the right to pursue it if you cash that check and release them from all future claims.
Why Catastrophic Injury Cases Require Experienced Plaintiff Lawyers
Catastrophic injuries are those that permanently prevent a person from performing work and enjoying life as he/she would have prior to the accident. Examples include:
Traumatic brain injuries;
Severe burns;
Spinal cord injuries;
Amputations;
Paralysis.
Most commonly, catastrophic injuries are the result of motor vehicle crashes, but they can also stem from construction site falls, medical malpractice or intentional acts of violence.
These are the kind of injuries that affect not only the person who was hurt but their entire family. Proving not only liability but damages is of critical importance to the long-term financial well-being of those involved.
Damages in these matters tend to be substantial because it's not only the past and future medical expenses, but the lost income, out-of-pocket expenses and non-economic damages like pain and suffering and loss of life enjoyment. For a young man in his prime to be robbed of any independent function for the rest of his life as a result of another's negligence, a multi-million-dollar settlement or verdict is not out-of-the-question.
That's why it's imperative to choose a South Florida injury lawyer with significant trial experience from the very beginning. Even though most civil cases don't go to trial, an experienced legal team will know how to effectively negotiate with the defendant's insurance company lawyers and often will have more leverage in negotiations. Due diligence at the start of a catastrophic injury case can help prevent a frustrating, confusing experience like what happened here – a $14.4 million lawsuit that will result in nothing more than a $10,000 payment after years of litigation.
Florida Catastrophic Injury Verdict Reversed
In this case, the negligent driver of the car was insured by GEICO. One year after the crash, GEICO was operating under the assumption that plaintiff's father held power of attorney for his son, and thus tendered a check for the policy limit ($10,000) in his father's name. The father cashed that check and executed a release on his son's behalf. Several months later, GEICO contacted an attorney who previously represented the father and asked for documentation that he had the legal authority to represent his son (something that should have been done before the check was issued in his name). The attorney didn't have any such documents. According to court records, the auto insurer took no further steps to make sure it had made the check out to the right person.
A year later, another person was appointed as the plaintiff's guardian. When he discovered the insurer had paid the policy limits to the plaintiff's father, he retained a personal injury lawyer and authorized that attorney to make an offer of settlement to the insurer. The letter asserted any payment made to the plaintiff's father was not authorized. GEICO, apparently realizing plaintiff had a point, agreed to pay the policy limit to plaintiff's guardian. However, there was a dispute about whether the offer expired before the check was cut. Plaintiff's attorney returned the check and filed a personal injury lawsuit seeking damages. The case proceeded to trial, and plaintiff won a $14.4 million verdict.
Defendant driver, defended by GEICO's legal team, appealed. He argued the trial court erred in denying his motion for summary judgment because the insurer had made a good faith effort to settle the case by paying the policy limit to plaintiff's guardian. The appellate court agreed, finding plaintiff's offer to settle wasn't conditional as to the time/manner of acceptance and the insurer's actions in the time frame in question were sufficient to accept the offer.
This is an unfortunate outcome after a devastating tragedy. Although no attorney can guarantee you a favorable verdict or settlement, choosing a trial lawyer with experience is imperative after any serious injury resulting from negligence.
Contact the South Florida personal injury attorneys at Halberg & Fogg PLLC by calling toll-free at 1-877-425-2374. Serving West Palm Beach, Miami, Tampa, Orlando and Fort Myers/ Naples. There is no fee unless you win.
Additional Resources:
Lee v. Chmielewski, Nov. 15, 2019, Fla. 2nd DCA