GateHouse Media recently reported on the trend of more expectant mothers deciding to give birth outside of a hospital, with labor and delivery overseen with a midwife or doula. Many mothers who choose this route say it is a rejection of the sterile and sometimes impersonal experience of a hospital maternity ward, with through-the-roof cesarean section rates, over-prescribed cocktails of powerful pain medications and a hangover of hospital bills.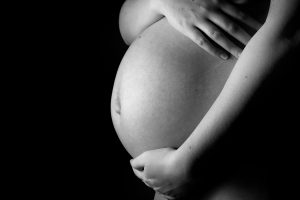 But birth outside of a hospital setting has its own costs. GateHouse reports that just in Sarasota County, 1 in 3 home and birth center deliveries ended at a local hospital. Doctors and paramedics say often by the time they are transferred to a hospital, the women have been in labor for three or four days. They're scared, exhausted, fevered and have higher rates of infection.
Although midwives and birthing centers point to the many successful deliveries they've overseen, the problem is that labor in itself is known to be incredibly risky. When something goes wrong, midwives and birthing centers may be unprepared to handle it.
Midwives cannot allow a woman to go more than 41 weeks of gestation without consulting a doctor or transferring care of the patient to a doctor. When something does go wrong in a home birth or birthing center, Florida has taken action to discipline them, but most commonly that's only through payment of a fine or a requirement of continuing education. It's rare that the state revokes a midwife license. Reporters at Gatehouse Media counted only one midwife nurse revocation in the last decade.
The standard of care for expectant mothers is high in the U.S., but even then, roughly 24,000 babies are stillborn. The rate of full-term stillbirths in Florida hospitals the last 10 years was 1.3 for every 1,000. In home births and birth centers, that figure is 50 percent higher. Given that this figure doesn't even include stillbirths at hospitals that started as planned home or birthing center births, the risk is even greater.
Florida Midwife Requirements
Florida is one of 32 states that recognize non-nurse midwives (as opposed to certified nurse midwives, who are advanced practice registered nurses).
"Midwifery," according to F.S. 467.003(8), is the practice of supervising a "normal" labor and childbirth with the informed consent of both parents, advising the parents throughout of the process and rendering both prenatal and postnatal care.
Midwives must be at least 21-years-old and licensed by the Florida Department of Health in order to practice. They are overseen by the Council of Licensed Midwifery.
In 2018, then-Gov. Rick Scott passed a measure requiring midwives to report adverse incidents in planned, out-of-hospital births. Adverse incidents include maternal deaths within 42 days after delivery, transfer of mother to a hospital intensive care unit or the need for a blood transfusion. It can also include fetal/newborn death or transfer to NICU due to traumatic birth injury or illness.
Suing a Midwife in Florida
Florida law requires that midwives maintain only $100,000-per-incident liability insurance. That might sound like a lot, but birth injury lawsuits are expensive and time-consuming. A West Palm Beach medical malpractice lawyer working on a contingency fees can take up to 30 percent for damage awards under $250,000 – but $30,000 isn't likely to cover all the law firm's costs to mount the case. That includes not just the hours, but the investigation, depositions, calling witnesses and everything that goes into medical malpractice case.
Conversely, the average obstetrician would likely carry liability insurance of at least $1 million per incident.
That's not to say a midwife malpractice birth injury case isn't worth pursuing, but it's something you'll need to discuss with your attorney at the outset.
Contact the South Florida personal injury attorneys at Halberg & Fogg PLLC by calling toll-free at 1-877-425-2374. Serving West Palm Beach, Miami, Tampa, Orlando and Fort Myers/ Naples. There is no fee unless you win.
Additional Resources:
No justice for empty-armed parents, Feb. 16, 2019, By Josh Salman and Lucille Sherman, GateHouse Media