A 10-year-old boy suffered a serious brain injury, punctured lung and broken ribs after falling off a zipline attraction at a Florida trampoline park. The Tampa Bay Times reported at least three park employees failed to check the child's harness before the start of the ride. When the boy lost his grip on the front ropes, he plummeted some 25 feet onto a concrete surface. He had to be airlifted to Tampa General Hospital, spending five days undergoing numerous surgeries.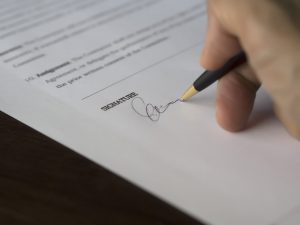 Now, the boy's mother is suing the trampoline park and the former employees who were responsible for overseeing the ride from which her son fell. The boy's mother said she had an expectation her son would be reasonably safe because employees would do their jobs.
This trampoline park, like many hundreds of others that exist throughout the state, requires patrons (or parents of minor patrons) to sign a waiver of liability agreeing not to sue the business if they are hurt. Furthermore, safety warnings are posted on the company's website, with one notice in bold lettering indicating that "Trampolining is an action/extreme sport and is an inherently dangerous risk. Jump at your own risk and within your own ability."
Will this be enough to protect the company from liability in a case like this?
Requirements for Enforceability of a Liability Waiver in Florida
Many companies use liability waivers all the time – from theme parks to recreational sports leagues to boating charters. Some demand that every patron/participant relinquish all rights to pursue claims against the company for any injuries that might occur.
South Florida injury lawyers know plaintiffs are right to worry that by signing a liability waiver, they may have signed away their right to any compensation. However, as our South Florida injury lawyers can explain, the law is expansive enough to account for complications and the fact of a liability waiver isn't an absolute impediment to financial recovery.
Florida generally does enforce waivers of liability.
n order to do so, the waivers must:
Contain language that is clear and unambiguous. A liability waiver is essentially a contract. If that contract doesn't clearly convey in plainly understandable terms the actions for which liability claims are being limited or eliminated altogether, the waiver won't be enforceable. The waiver doesn't need to list each and every possible way a person might be injured in order to be valid, but the language does need to communicate the terms in a very obvious.
Clear intent. Not only do liability waivers need to clearly outline the rights the releaser is foregoing in terms that are plain and unambiguous, it must also clearly and unequivocally spell out the terms for elimination the business's liability. Although many states require liability waivers (also known as exculpatory waivers) to contain the word "negligence" when indicating what acts defendant cannot will be freed from liability for, Florida is not one of them. This was affirmed in the 2015 case of Sanislo v. Give Kids The World, Inc.
Equal bargaining power. If one party holds more power than the other, courts might consider this to be coercion, thus rendering the contract unenforceable.
But in the case of this child's ziplining injury, it may not be a contract defect that allows plaintiff to push forward with her case. It could be gross negligence. Unlike ordinary negligence, no company can limit its liability for gross negligence.
As defined in F.S. 768.72(2)(b), gross negligence is conduct that is so reckless or wanting in care that it constitutes a conscious disregard for the life, safety or rights of a person exposed to that conduct.
The failure of three employees at a trampoline park to not to fasten or check any of the boy's safety harness points, as the lawsuit alleges, would seem to easily cross the gross negligence threshold.
Contact the South Florida personal injury attorneys at Halberg & Fogg PLLC by calling toll-free at 1-877-425-2374. Serving West Palm Beach, Miami, Tampa, Orlando and Fort Myers/ Naples. There is no fee unless you win.
Additional Resources:
10-year-old son's zip line accident at Florida adventure park prompts mother's new lawsuit, Nov. 6, 2019, ABC News