A woman has filed a Florida negligent security lawsuit against owners of an apartment complex whom she says failed to protect her from a shooting that occurred after more than 1,100 calls for police assistance to the site.
The Ocala Star Banner reports plaintiff was one of two innocent bystanders injured in a shootout that left one man dead and another arrested on charges of second-degree murder.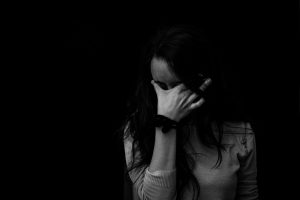 Although it's fairly early in the civil case, our South Florida premises liability attorneys know the history of crime at this complex will likely be central to the plaintiff's success.
Local police department records reportedly indicate more than 1,100 calls for police assistance to the in the years prior for a range of crimes, including aggravated assault and battery, auto burglaries, auto thefts, robberies, drugs, child abuse and sexual offenses. Of those, more than 900 came from police presence from foot patrols the company requested and security details the company paid for. It's not clear whether the apartment owner took any other additional security measures. Whether those security measures were adequate in light of the prior crimes will be a question for the jury.
Why Past Crimes Matter in Florida Negligent Security Cases
The theory behind negligent security cases is that a defendant who controls a particular premises has a duty to protect those lawfully on site from a criminal attack – but only if that attack was reasonably foreseeable.
Past crimes can be critical to establishing the foreseeability of a crime.
If a business establishment is aware that crimes – particularly those that are violent – are likely to occur and fails to take reasonably prudent security measures to protect them, they can be held liable (legally accountable) for injuries resulting from the crime. This is called "constructive knowledge." So evidence of past crimes becomes important, as well as the nature of those crimes and the geographic proximity of those crimes to the one at issue.
How Similar Do Prior Crimes Need to Be in Negligent Security Cases? 
Florida courts have wrestled with this question for some time. Some courts have held that incidents of vandalism and theft don't necessarily make a violent crime, such as sexual assault, reasonably foreseeable.
Some state district courts take a fairly narrow view of what constitutes as "similar crimes" in the context of negligent security cases. However, there is some case law that establishes a potentially broader view. For instance, in 2013, Florida's Second District Court of Appeals reversed a jury verdict in favor of the defense in Bellevue v. Frenchy South Beach Cafe Inc, a negligent security case involving a woman who was attacked and injured inside a popular restaurant/beach bar by patrons who were consuming alcohol there for several hours after "last call."
Plaintiff arrived just before closing, planning to give her bartender roommate a ride home. A confrontation occurred between several reportedly intoxicated tourists. The fight became violent and plaintiff was severely beaten. She sued the bar, saying management had constructive knowledge of patrons' propensity to become drunk, rowdy and violent, and failed to put adequate security measures in place. To prove the crime was reasonably foreseeable, plaintiff showed 60 prior incidents (documented in police reports and the bar's management logs) that occurred at or near the premises in the four years before she was attacked. The trial court allowed only a dozen of those incidents to be heard by the jury, stipulating the incidents needed to have to started on, ended on or involved the premises AND have resulted in actual damage to persons or property.
In its reversal, the 2nd DCA noted incidents plaintiff was precluded from presenting were not only relevant but substantial in number. They included things like patron fights on the deck, a night cook stabbed in front of the restaurant after his shift, patrons kicked out for fighting or near fights, thefts from cars in the parking lot, multiple incidents of "out-of-control" patrons and patrons who harassed or threatened employees. The appellate panel ruled the jury should have been allowed to consider evidence of disorderly conduct at or near the site that could have resulted in injury to staff or other patrons – even if ultimately no one was hurt.
If you are injured as a result of violence on someone else's property, it's important to talk with a negligent security lawyer who understands the importance of thoroughly investigating reports of prior crimes on site.
Contact the South Florida personal injury attorneys at Halberg & Fogg PLLC by calling toll-free at 1-877-425-2374. Serving West Palm Beach, Miami, Tampa, Orlando and Fort Myers/ Naples. There is no fee unless you win.
Additional Resources:
Apartment complex sued for negligent security, Feb. 15, 2020, By Austin L. Miller, The Ocala Banner