An estimated 1 in 6 women in Florida will be victimized by sexual assault at least once in life, while 1 in 5 men will be victimized by some form of sexual violence other than rape. Although survivors can make the decision to report such actions to police, pursuing criminal prosecution is ultimately up to the local state attorney's office. Even if the prosecutor files charges and secures a conviction, the reality is compensation to the victim in the form of restitution is unlikely to be adequate (if it's ordered or able to be collected at all).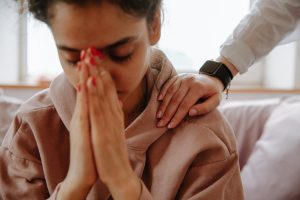 But one avenue through which survivors may still obtain justice is civil litigation. As our West Palm Beach civil trial lawyers can explain, the goal of a civil sexual abuse lawsuit isn't to undo what cannot be undone. Rather, it is to make victims as whole as possible by compensating for physical injuries, disability (time you had to take off work), mental and emotional trauma and even damaged relationships.
And the perpetrator may not be the only one you can hold responsible – even if he or she acted alone. In civil litigation, you'll want to explore the potential liability of:
The owner/controller of the property where the sexual assault happened.
The offender's employer.
The school, daycare, sports organization, religious institution, nursing home or hospital that had a duty to protect the victim.
Any security firms contracted to keep people safe.
Civil liability against third parties in sexual abuse lawsuits considers the duty of care the defendant owed to protect the plaintiff (victim) and whether the offense was reasonably foreseeable. Did the employer do enough to vet its workers? Did the sports organization overlook years of misconduct by a coach? Did the hotel fail to make sure it had adequate security staff on site to keep guests safe? These are the kinds of things that can result in a finding of third-party liability in Florida sexual assault lawsuits.
Confronting Challenges in Florida Sexual Assault Lawsuits
There are a number of potential obstacles to prevailing in a sexual assault lawsuit. But with the help of an experienced and committed sexual abuse attorney, you can often overcome these challenges. Some of the difficulties that may arise include:
Lack of evidence. There could potentially be numerous defendants, but adequate evidence is critical to establishing liability (i.e., legal responsibility). This is why it's imperative that your West Palm Beach sexual assault attorney conduct a thorough pre-lawsuit investigation. This includes reviewing police reports, social media posts, medical records, surveillance videos, employment contracts, etc. What we're trying to discover is what information is available, how it impacts which individuals can be sued and under which legal theories. It's important that you contact a civil lawyer as soon as possible, save whatever evidence you can and avoid intentionally deleting any relevant messages, communications, pictures, videos or physical evidence (something called "spoliation" that  can be very detrimental to your case).
No grounds for punitive damages. Punitive damages, as spelled out in F.S.§ 768.82, can be imposed for intentional misconduct or gross negligence (acts so reckless or wanting in care they constituted conscious disregard/indifference for the life/safety/rights of others exposed to it). In the case of an employer/principal/corporation/other legal entity, punitive damages are only available for the conduct of an employee or agent if the organization was grossly negligent OR knowingly participated, condoned, ratified or consented to the conduct. Punitive damages aren't the only type of damages you can pursue, but it can allow for triple damages, so it's going after. Here again, preserving any shred of evidence you can think of (evidence of threats, bragging, a history of abuse by someone in a position of trust, etc.) may help your attorney make the case for punitive damages.

Pending criminal proceedings. This is fairly common in sexual abuse lawsuits, so it's not a total impediment. The criminal and civil cases occur entirely separate from one another. However, if there are any defendants or witnesses who have yet to be prosecuted or who are currently being prosecuted, they are likely to "plead the Fifth," invoking their Fifth Amendment constitutional rights to avoid testifying. Often in these situations, the courts will allow the civil case to be placed on hold, resuming only once the criminal case is over. The good news is that because these are separate processes with separate proof burdens, you can pursue a civil case against defendants regardless of whether there were charges filed or the criminal case was successful.

Lack of collectible assets. The attacker/perpetrator of a sexual crime can be sued in civil court for intentional torts like assault, battery and false imprisonment. However, no insurance company will cover damages for intentional torts. That means you're relying on what the defendant can personally pay. Your attorney will have to examine what assets/property (bank accounts, real estate, vehicles, retirement accounts, etc.) could be seized to satisfy the judgment if you win. Keep in mind that the assets a person has when you first file a case may not exist by the time the lawsuit is over. But even if the attacker can't pay (which is common), many victims can successfully pursue Florida sexual abuse lawsuits against third parties. These are the property owners, businesses, organizations and others who failed in their responsibility to protect the plaintiff.
Time has run out. This one is perhaps the most difficult to overcome. There are many reasons why victims of sexual assault are reticent to report an offense right away. But most tort claims must be filed within four years. The question of when that clock starts ticking is a little tricky in sexual assault cases. For example, the statute of limitations on intentional tort claims involving abuse is usually triggered on the date the act was committed – but the continuing tort doctrine allows it to extend when acts are continuing or repeated. In other words, if sexual abuse goes on for several years, the cause of action may not accrue until the last time before the abuse ceases. F.S. §95.051 may allow the statute of limitations to be tolled (paused) for seven years under certain circumstances (plaintiff was a minor, etc.). Your civil trial lawyer should be able to tell you after some discussion whether you have grounds to file your case outside of that four-year time frame.
If you have been a victim of sexual abuse in Florida, our dedicated South Florida civil trial lawyers can answer your questions and help you seek justice.
Contact the South Florida personal injury attorneys at Halberg & Fogg PLLC by calling toll-free at 1-877-425-2374. Serving West Palm Beach, Miami, Tampa, Orlando and Fort Myers/ Naples. There is no fee unless you win.
Additional Resources:
APPLYING COMMERCIAL LITIGATION PRINCIPLES TO THE EVALUATION OF CIVIL SEXUAL ABUSE CLAIMS, August 2014, Florida Bar Journal
More Blog Entries:
4 Things to Know About Florida Sexual Assault Lawsuits, April 22, 2020, West Palm Beach Sexual Abuse Lawyer Blog