An estimated 1 in 6 women in Florida will be victimized by sexual assault at least once in life, while 1 in 5 men will be victimized by some form of sexual violence other than rape. Although survivors can make the decision to report such actions to police, pursuing criminal prosecution is ultimately up to the local state attorney's office. Even if the prosecutor files charges and secures a conviction, the reality is compensation to the victim in the form of restitution is unlikely to be adequate (if it's ordered or able to be collected at all).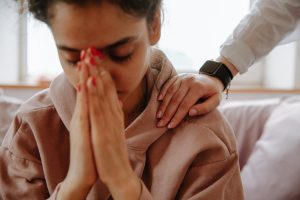 But one avenue through which survivors may still obtain justice is civil litigation. As our West Palm Beach civil trial lawyers can explain, the goal of a civil sexual abuse lawsuit isn't to undo what cannot be undone. Rather, it is to make victims as whole as possible by compensating for physical injuries, disability (time you had to take off work), mental and emotional trauma and even damaged relationships.
And the perpetrator may not be the only one you can hold responsible – even if he or she acted alone. In civil litigation, you'll want to explore the potential liability of:
The owner/controller of the property where the sexual assault happened.
The offender's employer.
The school, daycare, sports organization, religious institution, nursing home or hospital that had a duty to protect the victim.
Any security firms contracted to keep people safe.
Civil liability against third parties in sexual abuse lawsuits considers the duty of care the defendant owed to protect the plaintiff (victim) and whether the offense was reasonably foreseeable. Did the employer do enough to vet its workers? Did the sports organization overlook years of misconduct by a coach? Did the hotel fail to make sure it had adequate security staff on site to keep guests safe? These are the kinds of things that can result in a finding of third-party liability in Florida sexual assault lawsuits. Continue reading