Lifting patients is a common – and extremely dangerous – duty of nurses in all different settings. Those in hospitals, nursing homes, urgent care and surgery centers are typically required to follow certain protocol when they do lift to reduce the chances of. Unfortunately sometimes due to short-staffing and lack of training, those safe-lifting protocols aren't followed.
The question recently before Florida's Fourth District Court of Appeal was whether a lawsuit centering on injury resulting when a nurse dropped a patient she was lifting could be categorized as ordinary negligence or if it fell under the umbrella of medical malpractice.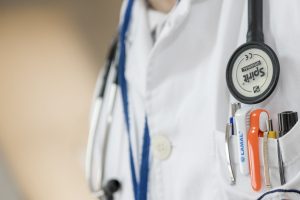 Why would this matter? Because Florida medical malpractice lawsuits are a whole lot tougher. Per Florida statute section 766.106., plaintiffs must meet a higher proof burden (deviation from the applicable standard of care – proven only with expert witness testimony – versus the mere absence of reasonable care where one had a duty, as is the case for ordinary negligence).
Because of the additional requirements for medical malpractice cases, it's generally in the plaintiff's best interest to file a claim as one of ordinary negligence if that is a possibility. And the truth is, not all injuries that occur in a hospital are medical malpractice, but the lines aren't always obvious. Continue reading