One of the complicating factors in South Florida medical malpractice cases stemming from negligence in hospitals is that very often, the doctors are not direct employees of the hospital.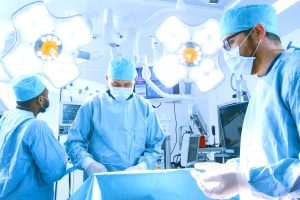 Why does this matter? Because in Florida, employers can be held vicariously liable for the negligent actions of their employees. That means one does not need to prove the employer directly engaged in wrongdoing, so long as one can show the negligent employee was acting in the course and scope of employment at the time of the incident. When doctors are classified as independent contractors – separate from the hospital – it means additional proof of direct negligence by the hospital is required in order to prevail in a case against them.
However, a recent South Florida appellate ruling on a medical malpractice lawsuit may broaden the circumstances under which a hospital may be held vicariously liable for the negligent actions of doctors providing care at the medical facility. Justices in Florida's 1st District Court of Appeal in Gradia v. Baptist Hospital  reversed the trial court's ruling clearing the hospital of vicarious liability in a medical malpractice case.