Telehealth has been around since the early 2000s, though it didn't gain widespread acceptance by providers or patients until the COVID-19 pandemic. Now, according to a survey by the American Medical Association, 85 percent of physicians said they are currently using telehealth, and nearly 70 percent report their organization is interested in continuing to offer it permanently. It may prove especially valuable for those managing chronic diseases, care coordination, mental health, and certain specialties.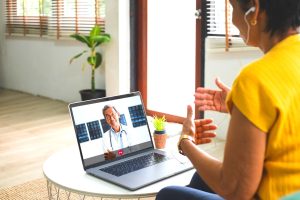 The benefits of telehealth are extensive (greater accessibility for those in rural areas or with mobility limitations, convenience, cost savings, etc.). But it also comes with a potentially higher rate of misdiagnosis – one of the primary catalysts for Florida medical malpractice claims.
Providers can be liable for medical malpractice if they breach the standard of care during a telehealth visit and the patient suffers harm as a result. This could be due to a negligent omission, miscommunication, misdiagnosis, software malfunctions, etc. Misdiagnosis in particular is a top concern because of the inherent challenges that come with examining a patient by way of a digital health platform versus being face-to-face in an exam room. A pre-pandemic analysis by a medical professional liability firm calculated that nearly 70 percent of telehealth medical malpractice claims were related to diagnostic issues – either missed diagnosis or misdiagnosis.
What is Telehealth?
For those who may not be familiar, telehealth is when a doctor or other health care professional provides consultations, exams, diagnoses, and treatment via phone call or video chat. It's usually done on a secure video app and/or through secure messaging systems. Sometimes, patients may be given monitoring devices that collect certain data that aid in providing a remote examination.
Some of the ways telehealth is being increasingly used: Continue reading