A recent expose by reporters at The Palm Beach Post detailed the many alleged medical mistakes and lawsuits peppered throughout the 30-year career of a Palm Beach OB-GYN who retained his medical license until only recently. The watchdog reporting raises questions not only about how he was able to continue practicing with his track record, but also why obstetrics and gynecology specialists have higher rates of medical malpractice claims compared to other medical experts.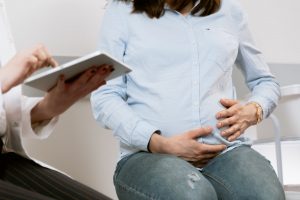 According to a survey of more than 4,000 physicians by Medscape, nearly 60 percent had been involved in one or more medical malpractice lawsuits during their career. For OB-GYN practitioners specializing in women's health, that rate was 83 percent. On average, OB-GYN practitioners are involved in 2 to 3 medical malpractice claims over the course of their careers.
The OB-GYN featured in the Post article was reportedly:
Linked to at least 14 serious injuries of women and children, including six deaths.
Named in four disciplinary cases.
Named as a defendant in nine medical malpractice lawsuits.
For those practicing obstetrics (the branch of medicine and surgery concerned with childbirth and the care of women giving birth), part of the higher rate can be traced to higher recommendations and performances of C-sections. But misdiagnoses and other errors are far too common as well.
Although pregnancy and childbirth are somewhat inherently risky prospects, that does not mean poor outcomes are inevitable. Often in the U.S., maternal mortality and birth injuries are caused by medical malpractice.
With regard to the physician on whom the Post reported, he was successfully sued several times since he began practicing in 1987. He stopped carrying medical malpractice insurance altogether in 2003, but still continued to practice. Between 2003 to earlier this year, he faced five medical malpractice lawsuits and four medical board disciplinary actions. Among the allegations in those cases:
Performing the wrong procedure to stem the bleeding when a patient who had just given birth began hemorrhaging. The patient died.
Two allegations of negligence in performing circumcisions on newborn boys, in one case effectively amputating a penis and in another hitting an artery and mangling the baby's genitalia.
Failure to detect spina bifida in a fetus in utero.
Failure to properly treat a patient with postpartum hemorrhaging. She nearly bled to death, but survived.
Especially noteworthy about this doctor's case was the fact that he reportedly flew under the radar of Florida's three strikes medical malpractice law, passed in 2004. The law prohibits doctors who have had three or more incidents of medical malpractice proven by clear and convincing evidence from being licensed to practice medicine in Florida. Although this doctor was operating under some restrictions, he kept his Florida medical license until earlier this year.
The takeaway from this case is that even absent some of the seemingly egregious regulatory lapses spotlighted in this case, doctors in Florida have a great deal of protection and resources. Medical malpractice cases result in some of the most substantial injuries, and are among the most complicated torts to pursue. When something goes wrong and your doctor fails to meet the professional standard of care expected for their specialty, you need a qualified Palm Beach medical malpractice attorney who will carefully investigate the facts of your case and advocate fiercely on your behalf.
Contact the South Florida personal injury attorneys at Halberg & Fogg PLLC by calling toll-free at 1-877-425-2374. Serving West Palm Beach, Miami, Tampa, Orlando and Fort Myers/ Naples. There is no fee unless you win.
Additional Resources:
How to look up your doctor for disciplinary complaints, malpractice lawsuits, Sept. 28, 2021, By Holly Baltz, The Palm Beach Post
More Blog Entries:
Expert Witness Testimony is Essential in Florida Medical Malpractice Claims, Sept. 20, 2021, Palm Beach Medical Malpractice Attorney Blog