Any health care provider will tell you that with every procedure, treatment, or medication, there may be a modicum of risk. Poor medical outcomes aren't always the basis for a South Florida medical malpractice lawsuit. However, grounds for such claims may be strong when the incident in question involves a so-called "never event."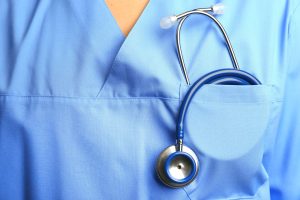 As our West Palm Beach medical malpractice lawyers can explain, the non-profit patient protection organization the National Quality Forum describes never events as mistakes in medical care that are clearly:
Identifiable.
Preventable.
Serious in their consequences for patients.
Indicate a major problem in the safety and credibility of the health care facility.
Not all Florida medical malpractice lawsuits stem from never events, but most never events likely amount to medical malpractice.
The NFQ has a long list of all the various incidents that are generally understood as never events. Some of the most common include:
Surgery on the wrong body part.
Foreign body left in a patient after surgery.
Severe pressure ulcer that's acquired in a hospital.
Preventable post-operative deaths.
They're called never events because, very simply, they should never happen. And yet, they still do.
$900k FL Medical Malpractice Verdict for Spinal Surgery Never Event
Recently, the Miami Herald reported on a lawsuit stemming from a never-event at a hospital in Fort Lauderdale. The tone of the headline, "Miami jury said a screw was worth $902,000…" seemed to indicate the damage award was somehow excessive. But as Florida medical malpractice attorneys can explain, it likely had to do with the fact that it involved a never event: Leaving a foreign body in a patient after surgery. Continue reading