Punitive damage awards – which can potentially triple the monetary damages to which you are entitled in an injury lawsuit – are notoriously tough to obtain in Florida medical malpractice cases. Even getting judicial approval to request them requires proof of gross negligence and/or intentional misconduct – rare in any medical negligence case. The West Palm Beach medical malpractice attorney you hire should be able to tell you whether it's at all a possibility after a careful assessment of the facts of your case.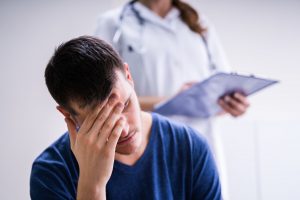 There are two basic types of damages you can seek in a Florida injury case: Compensatory and punitive.
Compensatory damages are paid to compensate someone for specific losses, injuries or detriments. There are actual (aka "special") compensatory damages (medical bills, lost wages, transportation, rehabilitation, property replacement, etc.) as well as general compensatory damages (pain and suffering, emotional distress, loss of consortium, loss of life enjoyment, etc.).
Punitive damages, meanwhile, are intended to punish the defendant for egregious negligence or intentional wrongdoing and/or to serve as a deterrent. It is paid to you, but the driving factor is the outrageousness of the defendant's wrongful conduct. Punitive damages are capped in Florida to be either three times the amount of the compensatory damages OR $500,000, whichever is greater.
Medical malpractice claims in Florida are tougher than the average tort case as it is because it's not enough to show the health care provider simply failed to use reasonable care (the standard for typical negligence claims). What must be established – by expert witness testimony of a similarly-situated medical professional – is that the health care provider failed to follow the applicable standard of care for their specialty, region, and circumstances. Doing so would entitle the claimant to collect compensatory damages for their injuries.
But punitive damages would only be allowed, per F.S. 768.72, if there was proof the health care provider in question engaged in intentional misconduct or gross negligence. The latter is defined as conduct "so reckless or wanting in care it constitutes a conscious disregard or indifference to the life, safety, or rights of the person exposed to (it)." That is only going to apply in a small percentage of South Florida medical malpractice lawsuits.
That said, here are some general examples of when punitive damages might apply in medical malpractice cases:
Cases of sexual assault. Sexual assault by a doctor or other health care provider is a form of medical malpractice that violates a patient's personal rights, the law, and the American Medical Association's code of ethics. In some cases, hospitals, nursing homes, and other facilities may be liable for sexual abuse not only by contractors and/or staffers, but by other residents or visitors, if they failed to properly supervise interactions between those individuals and vulnerable patients.
Cases of gross understaffing and/or flagrant disregard for a patient's deteriorating health. We saw an example of this recently in a federal medical malpractice case out of Southern Georgia. The 29-year-old patient was a prison inmate who was under the care of a contracted private health service. He'd been arrested after missing a court date while on probation (something that reportedly happened because he was sick). According to Law.com, rather than immediately transferring him to an emergency room to treat a raging infection, his attorneys allege he was "warehoused," resulting in sepsis, pressure ulcers and rapid weight loss (40 pounds in six days). By the time the private health contractor transferred him to a local hospital emergency department, he was in a coma, brain dead. The lawsuit alleges the prison infirmary had just 1 nurse for 100 actively sick prisoners. Nurses had repeatedly complained to higher-ups about understaffing. This is being used to pursue punitive damages with a claim of gross negligence.
Cases of intoxication by a healthcare professional. Doctors, nurses and other healthcare workers are under extreme pressure in their professions. It's estimated 10-15 percent will misuse drugs or alcohol at some point in their career. It's something that isn't discussed enough in health care circles. If a doctor or other healthcare provider gives care to someone while impaired, resulting in serious harm to a patient, that could be grounds to pursue punitive damages.
Cases of "never events." These are medical errors that simply should never occur. They include actions like surgery on the wrong body part, leaving a foreign object inside a patient during a procedure, using medical devices in a manner other than intended, using contaminated drugs or devices, patient elopement, unsafe administration of blood products, electric shock or burns, or criminal events (abduction, sexual assault, physical assault, etc.). This is not to say that "never events" are always grounds for punitive damages in Florida medical malpractice cases. In fact, it's going to be an uphill battle to prove they should be considered. Still, the odds in such cases are slightly better than average.
When your life has been impacted by medical malpractice, it's important that you be fairly compensated, but also that those responsible are held to account. Our Palm Beach medical malpractice attorneys are dedicated to ensuring you are pursuing every prudent and viable avenue of compensation and accountability for your losses.
Contact the South Florida personal injury attorneys at Halberg & Fogg PLLC by calling toll-free at 1-877-425-2374. Serving West Palm Beach, Miami, Tampa, Orlando and Fort Myers/ Naples. There is no fee unless you win.
Additional Resources:
Impaired Healthcare Professional, 2007, Critical Care Medicine
More Blog Entries:
Expert Witness Testimony is Essential in Florida Medical Malpractice Claims, Sept. 20, 2021, West Palm Beach Medical Malpractice Attorney Blog