When negotiating Florida sexual abuse settlements, one must exercise great care and use precise language. Failure to do so may unintentionally absolve other responsible parties of future accountability.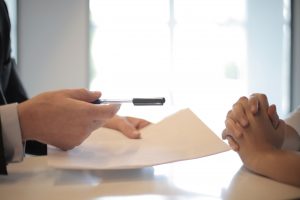 Recently, defense attorneys for Britain's Prince Andrew, attempting to get a federal civil sexual abuse lawsuit tossed in New York, cited a prior settlement agreement signed in Florida. The prior settlement agreement in question was signed by alleged sexual assault victim, Virginia Giuffre (who has agreed to make her identity public) Andrew's one-time associate, Jeffrey Epstein. The latter was a jet-setting financier with many high-profile friends who died in 2019 while awaiting a criminal trial for decades of alleged sex trafficking of minors – including Giuffre.
At issue in the pending civil litigation of Giuffre v. Prince Andrew is a $500,000 Florida sexual abuse settlement agreement Giuffre and Epstein signed in 2009. The question is whether it released others – like Andrew – whose purported sexual encounters with underage girls were allegedly arranged and/or facilitated by Epstein.
The prince has vehemently denied Giuffre's allegations that he sexually abused her when she was a minor. Regardless, his attorneys argue that he's shielded from civil litigation by that 13-year-old settlement agreement because it contained a provision indicating Giuffre would not bring any future claims against other "potential defendants."
Defense lawyers argue the prince was a "potential defendant" at the time, and was thus covered by the signed release. Giuffre's lawyers countered that any "potential defendant" as indicated in the agreement would have to have been subject to the jurisdiction of the Florida court that approved the agreement. Further, they argued, it would have to pertain to the same kind of actions alleged against Epstein in the previous lawsuit. The plaintiff's attorneys argued those criteria weren't met because the reported encounters with the prince allegedly occurred in London, New York, and the Virgin Islands.
The New York federal judge rejected the argument by the prince's lawyers, saying that while the settlement contained broad language, it would be speculative to presume either party's exact intent when they signed. The intention might have been to release any and all potential parties from future claims of liability for sexual abuse connected to Epstein. However, there was no clear indication that both parties intended for the prince to benefit from their agreement. The defense attorneys provided examples of other civil lawsuits wherein third parties benefited from prior third-party settlement agreements, but the judge is allowing Giuffre's claim to go forward.
As our West Palm Beach sexual abuse lawyers can explain, that doesn't necessarily mean the issue is completely moot. The judge's 46-page opinion indicated that the prior settlement agreement was ambiguous. That means the provision in question has two or more reasonable interpretations. It will be up to a jury to decide which applies.
At this point, Prince Andrew has a few options. He could refuse to cooperate, which might result in a default ruling in the plaintiff's favor. He could try to negotiate a confidential settlement with the plaintiff, though that would likely entail some type of admission of wrongdoing, something the prince has appeared adamantly against providing. Or he can continue preparing his case for trial.
Most civil cases involving sexual abuse or assault end in settlement agreements. They're less risky, expensive, and public than taking a case all the way to trial. But as this case underscores, it's critical that any release on future liability be meticulously-drafted. Failure to do so could foreclose on future claims against other responsible parties.
If the intention is to release claims that are not yet known to exist but might later be discovered, the agreement should say so explicitly. A broadly-written general release might not be adequate to release all potential claims. As a plaintiff, that may be your goal, but it's something that should be carefully considered and discussed with your attorney.
Contact the South Florida personal injury attorneys at Halberg & Fogg PLLC by calling toll-free at 1-877-425-2374. Serving West Palm Beach, Miami, Tampa, Orlando and Fort Myers/ Naples. There is no fee unless you win.
Additional Resources:
U.S. judge rejects Prince Andrew's bid to have Virginia Giuffre's sex abuse lawsuit dismissed, Jan. 12, 2022, By Haley Ott, CBS News
More Blog Entries:
What Kind of Attorney Do I Hire in a Florida Sexual Assault Civil Case? April 30, 2021, South Florida Sexual Abuse Attorney Blog