When negotiating Florida sexual abuse settlements, one must exercise great care and use precise language. Failure to do so may unintentionally absolve other responsible parties of future accountability.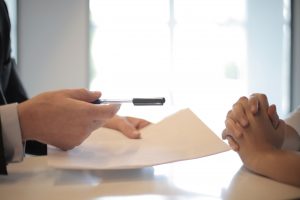 Recently, defense attorneys for Britain's Prince Andrew, attempting to get a federal civil sexual abuse lawsuit tossed in New York, cited a prior settlement agreement signed in Florida. The prior settlement agreement in question was signed by alleged sexual assault victim, Virginia Giuffre (who has agreed to make her identity public) Andrew's one-time associate, Jeffrey Epstein. The latter was a jet-setting financier with many high-profile friends who died in 2019 while awaiting a criminal trial for decades of alleged sex trafficking of minors – including Giuffre.
At issue in the pending civil litigation of Giuffre v. Prince Andrew is a $500,000 Florida sexual abuse settlement agreement Giuffre and Epstein signed in 2009. The question is whether it released others – like Andrew – whose purported sexual encounters with underage girls were allegedly arranged and/or facilitated by Epstein.
The prince has vehemently denied Giuffre's allegations that he sexually abused her when she was a minor. Regardless, his attorneys argue that he's shielded from civil litigation by that 13-year-old settlement agreement because it contained a provision indicating Giuffre would not bring any future claims against other "potential defendants." Continue reading