A judge in California recently fined rideshare giant Uber nearly $60 million and threatened to suspend its license to operate in the state if the company refuses to pay the penalty and respond within 30 days to questions regarding the company's records on sexual assaults.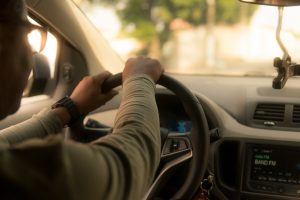 As our South Florida civil trial sexual assault lawyers know, a safety report released by the company last year revealed some 6,000 sexual assaults that were reported to Uber in connection with rides between 2017 and 2019.
As a public service provider, Uber and other ridesharing companies undoubtedly have some responsibility to keep customers safe. The extent of this responsibility, though, is part of what is being litigated in hundreds of sexual abuse lawsuits across the country.
The Case in California
California's public utility's commission, which regulates ride-sharing services there, sought additional details about how the company generated its recent safety report, as well as some specifics so the incidents could be investigated by proper authorities. Uber refused. The company insisted that to provide this information was to infringe on the privacy rights of victims. The judge didn't buy this, given that he'd promised the information could be submitted under seal to shield victim identity and expectations of confidentiality.
In a statement, the company said it refused to acquiesce to demands of releasing the full names and contact information of survivors of sexual assault – absent their consent. The statement called this a "shocking violation of privacy," and argued a fine of tens of millions for failure to initially comply with an order that was later altered is unfair.
The fine was based on $7,500 for every day the company did not comply with the original order. An administrative law judge with the state regulatory agency called the company's arguments legally and factually insufficient, and insisted the state has a legal right to the data. The state insists Uber is being obstructionist in its refusal to cooperate.
Sexual Assault Lawsuits Pending Against Uber
Uber has been sued hundreds of times for failure to protect riders from sexual assaults. The firm has a history of forcing consumers to pursue compensation through arbitration, rather than the courts. Some survivors have been compelled to sign non-disclosure agreements, preventing them from speaking publicly about their experiences. These practices were allegedly abandoned after a CNN investigation revealing more than 100 of its drivers had been accused of sexual assault and/or abuse.
Plaintiffs have alleged the company did not properly vet drivers or monitor their interactions with passengers. This, they say, opened the door to sexual assaults of unsuspecting passengers.
Among some of the recent cases filed:
A woman in New York alleged negligence and deceptive business practices for promising safe rides to its passengers (women in particular), despite the company's awareness of a "clear pattern" of sexual assaults over the years and failure to take protective action. She alleged the company provided minimal background checks and no oversight of drivers while assuring unaccompanied, vulnerable women services with a false expectation of safety.
A woman in Washington, D.C. alleges in a $10 million lawsuit that the company was negligent in connection with a sexual assault committed by one of its drivers, who was later convicted for the attack.  She alleged the company portrays itself as safe for vulnerable women – particularly if they are impaired – yet puts them in harm's way.
A woman in Massachusetts alleges she was raped by an Uber driver (who was arrested for sexual assault and later fled to his native country) after the company was far too lax in its hiring and security screening processes. "Sexual assaults by Uber drivers against passengers are not isolated or rare occurrences," she said in her complaint. "They are part of a pattern of heinous, but avoidable, attacks."