It's one of the largest child sexual abuse scandals in U.S. history, yet for years, victims were made to feel as if they were the only one. As the deadline looms for filing civil liability claims of sexual assault and abuse against Boy Scouts of America, systemic problems within the youth organization are proving worse than many ever realized.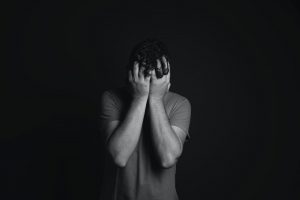 The Scouts filed for Chapter 11 bankruptcy and protection earlier this year, amid a sharp decline in membership as well as a flood of sexual abuse claims. As our civil trial lawyers can explain, bankruptcy places an automatic hold on all pending lawsuits while global settlements are negotiated. The bankruptcy also compels victims to have their case handled in a single federal bankruptcy court rather than in state courts across the country. It also allows the agency to reorganize and restructure its finances while continuing operation. A trust has been established from which victims of abuse who file civil claims will be able to collect compensation.
Claims filed in bankruptcy court, once vetted, will be paid by Scouts organization (which has more than $1 billion in real estate assets) and/or their insurers through the established trust. We saw this same type of bankruptcy restructuring/trust with the mass torts of asbestos liability. Dozens of Catholic dioceses that had been accused of liability for child sexual abuse have also used it.
Some are predicting that tens of thousands of new claimants will meet this month's deadline in the Boy Scouts' bankruptcy case. The Los Angeles Times reports there could be more claims filed in this bankruptcy than in all the previous Catholic Church bankruptcies combined.
Our South Florida sexual abuse attorneys recognize this overwhelming response underscores that the problem of abuse in youth organizations is one that demands greater attention and accountability.
Victims of abuse suffer years with guilt and shame. Some have contracted sexually-transmitted diseases. Many who are now older have wrestled with addiction, alcoholism, anger and difficulty maintaining close relationships. Some victim family members allege the pain was so great, the victims took their own lives.
Internal Records Indicated Knowledge, Cover-Up
The Times reported in 2012 on the organization's closely-guarded internal records, which detailed allegations of sexual abuse by troop leaders going back more than 100 years – indicating the organization was well aware of the problem, yet failed to address it or even report it to local authorities. Instead, reports and lawsuits indicate abusers were urged to quietly resign while the organization concealed their tracks and lied to protect them.
These files, which some believe reflect only a fraction of the abuse that occurred in scouting over the years, have been used in numerous sexual abuse lawsuits to pursue substantial verdicts against the organization. Furthermore, the organization has admitted to destroying an unknown number of files over the years.
Prompted by the deadline, this rush of new claims – made by men who range in age from 8 to well in their 80s – just further establishes just how vast this problem has been for so very long.
What Happens if I Don't Meet the Deadline? 
Individuals who do not meet the bankruptcy court deadline might not be able to pursue claims against the Boy Scouts of America organization. However, if you were a victim of abuse, it's important to at least discuss it with a South Florida sexual abuse lawyer because Boy Scouts may not be the only entity legally responsible.
Many scouting troops were associated with certain churches and other organizations. Although the Boy Scouts may have signed indemnification clauses holding churches and other organizations harmless in the event of any civil lawsuit stemming from Boy Scout-related functions, the bankruptcy reorganization may erase that responsibility – unless the organization in question filed a prospective claim in bankruptcy court prior to the bar date (Nov. 16th).  That means there is a possibility these other entities could be held liable too. That goes for organizations that hosted or chartered scouting events as well as those whose clergy members, staffers and parishioners were actively involved.
In general, F.S. 95.11 provides no time limitation for civil causes of action for claims of sexual battery when the victim was under the age of 16. However, there may be limitations and exceptions depending on the circumstances, so it's imperative to talk to a Florida sexual abuse lawyer as soon as possible. We approach these cases with both compassion and determination and will do everything in our power to help victims of sexual abuse obtain justice.
Contact the South Florida personal injury attorneys at Halberg & Fogg PLLC by calling toll-free at 1-877-425-2374. Serving West Palm Beach, Miami, Tampa, Orlando and Fort Myers/ Naples. There is no fee unless you win.
Additional Resources:
Magnet For Sexual Predators: The Boy Scouts Face Allegations Of Sexual Assault, Nov. 13, 2020, NPR
More Blog Entries:'
Deadline for Filing Child Sex Abuse Civil Claims Weighed by Florida Supreme Court, Oct. 22, 2020, Palm Beach Sexual Abuse Lawyer Blog