Certain Florida child sexual abuse civil claims will have a much shorter statute of limitations than some appellate courts had previously ruled due to a new decision by the Florida Supreme Court. The case involved a conflict among lower Florida courts about the accrual of civil claims for sexual abuse.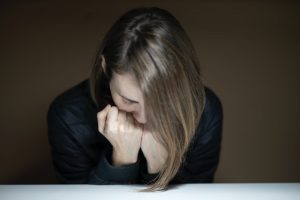 Almost every kind of legal action in Florida – whether it's prosecution for a crime or a civil claim for monetary damages – is subject to a time limit on how long you have to file. For example, most Florida personal injury claims must be filed within four years of the date the injury occurred. For medical malpractice, it's two years. There are some exceptions, but courts are pretty strict on this.
As our West Palm Beach sexual abuse lawyers can explain, a civil claim usually "accrues" (meaning the clock for the statute of limitations starts ticking) at the time the incident occurs. However, there are some kinds of claims for which the statute of limitations won't accrue for a delayed period of time. One of those – sometimes – is child sex abuse cases.
Statutes of Limitations in Florida Child Sexual Abuse Cases
What F.S. 95.11(7) says is that for a claim of intentional tort based on abuse or incest, claims can be filed within 7 years after the person turns 18 or within 4 years after the injured person leaves the abuser's dependency or within 4 years of the time the injury and the causal relationship between the injury and abuse were discovered, whichever occurs later.
There is another statute, F.S. 95.11(9) that says that an action related to sexual battery offenses on victims under age 16 at the time of the act can be filed at any time.
But in the recent case, the state high court decided that claims filed by two plaintiffs against an Orlando-area church for sexual abuse they endured as children at the hands of one of the church's employees was subject to a four-year statute of limitations. Why?
Central to the Florida Supreme Court decision in R.R. et al., v. New Life Community Church was that these were not claims of either intentional tort or sexual battery. Such claims would be filed directly against an abuser. Instead, these were third-party liability claims against the employer of the abuser for negligence and respondeat superior (Latin for "let the master answer").
What is a Third-Party Liability Claim in a Florida Sexual Abuse Case?
Third-party liability claims are perhaps the most common type of civil sexual abuse claim. Unless the abuser is personally wealthy, it can be difficult to collect any damages – even if you win your case. Insurance companies won't cover claims for intentional torts like they will for negligence and others.
In a third-party liability case like this, the allegation is not that the employer/defendant committed a crime or intentionally harmed the victim, but rather that they were inherently responsible for the deeds of an employee who acted in the course and scope of employment and/or they were negligent in some way for not protecting the victim when they had a duty to do so. These are sometimes referred to as "institutional childhood sexual abuse cases." They're typically filed against institutions like schools, churches, sports organizations, camps, etc.
R.R. et al, v. New Life Community Church 
Plaintiffs in New Life Community Church alleged an employee of the church (currently serving decades in prison for an unconnected child pornography case) abused them as children while he worked as a babysitter in one of the church's Sunday school classrooms. One plaintiff alleges multiple acts of molestation between the ages of 4 and 11 from 1998 and 2005. Another alleges a single act of molestation in 1996 when she was 4. One of the victims told her parents what happened within a week of it happening. The other didn't tell anyone until she turned 18.
The lawsuits were filed in 2014. Plaintiffs argued their claims didn't accrue until they understood the nature of what defendant had done to them. It wasn't until they were older that they said they recognized the "punishments" they received were actually abuse. They both claim to have come to "necessary awareness" of this in 2012. They argue THIS was the date of their claims' accrual, making their lawsuits timely.
The defendant church, however, argued that the four-year statute of limitations, accruing on the date of the alleged abuse, was applicable. The church argued further there were no statutory grounds to delay accrual beyond 1996 and 2005 at the latest, meaning the statute of limitations had long passed.
Plaintiffs responded by relying heavily on a 2000 ruling by the Florida Supreme Court in Hearndon v. Graham., which involved the delayed discovery doctrine. In Hearndon, plaintiff filed a Florida sex abuse lawsuit against her stepfather alleging abuse between the ages of 8 and 15 in the late-1960s to mid-1970s. The complaint was dismissed by the trial court as time-barred, despite plaintiff's allegations of traumatic amnesia. The Florida Supreme Court reversed, finding that in a tort action based on childhood sexual abuse wherein suffers from traumatic amnesia caused by the abuse, the delayed discovery doctrine would postpone accrual of the cause of action.
But then in 2014, the Florida Supreme Court allowed the appellate court decision in Cisko v. Diocese of Steubenville to stand. In that case, Florida's Third District Court of Appeal ruled that the Hearndon decision didn't apply to a negligence action against a third party for child sexual abuse. Rather, it was limited to intentional torts against perpetrators of childhood sexual abuse.
It was on this basis that the trial court in the New Life Community Church case "reluctantly" ruled that plaintiffs' claims were filed far past the statute of limitations deadline. The appellate court affirmed – something that aligned with one other district court of appeals, but conflicted with prior rulings on the same issue from two others. (In those cases, one appellate court ruled "the statute of limitations couldn't begin to run against [the child in a sex abuse case] until the parent knew or reasonably should have known the facts that supported a cause of action").
In its review the New Life Community Church case, the Florida Supreme Court noted that the delayed discovery doctrine generally provides that a cause of action won't accrue until a plaintiff knows or reasonably should know they have been wronged. But that only pertains to certain claims of:
Fraud
Product liability
Professional and medical malpratice
Intentional torts based on abuse
It does not, the court ruled, apply to third-party negligence and respondeat superior claims in sex abuse cases.
The lower courts had considered another reason for allowing longer statute of limitations in sex abuse cases involving minors: Minors can't sue. As Florida's Third District Court of Appeal held in another recent child sex abuse civil claim, it's an "elementary principal" that there must be someone capable of suing/being sued in order for the statute of limitations to begin running. The state supreme court, however, noted that this "elementary principle" was based on reasoning from a 1945 case that had nothing to do with minors suing for sexual abuse when they became adults.
Instead, the court said, lawmakers were aware of the injustice that would be caused by not allowing those who suffered abuse as minors to file civil claims once they reached the age of majority – but they addressed this in the caveats made for intentional torts. That exception, the court held, doesn't apply when pursuing a claim against a third party.
As South Florida sexual abuse lawyers representing victims of childhood abuse, this ruling was disheartening. It could mean survivors face more difficulties securing monetary compensation for what they've endured. It also means institutions that fail to protect children may not be held accountable if the claim isn't filed within that four-year window that starts with the most recent instance of abuse. It could also put certain vulnerable kids (i.e., those in foster care, those who don't have a strong, parental figure or legal advocate) at a distinct disadvantage, as a timely filing would require this.
The takeaway is two-fold:
Victims of sexual abuse should seek the advice of a civil trial lawyer to review their legal options as soon as possible.
Victims' advocates should consider pressing lawmakers to address this, giving survivors an opportunity to seek justice from institutions, businesses and organizations that failed to protect them as children.
Contact the South Florida personal injury attorneys at Halberg & Fogg PLLC by calling toll-free at 1-877-425-2374. Serving West Palm Beach, Miami, Tampa, Orlando and Fort Myers/ Naples. There is no fee unless you win.
Additional Resources:
R.R. et al., v. New Life Community Church, Oct. 1, 2020, Florida Supreme Court
More Blog Entries:
5 Things to Know Before Filing a Florida Injury Lawsuit, Aug. 5, 2020, West Palm Beach Sexual Abuse Lawyer Blog