A new state law, signed by Gov. Ron DeSantis in June, calls for the state attorneys of every circuit to create elder abuse death review teams, with the goal of identifying systemic problems and reducing the risk of Florida nursing home abuse and neglect. These teams, comprised of not only prosecutors but experts in the medical field and elder care providers, will review closed death cases in which elder abuse was suspected or alleged to determine whether legal or policy changes could prevent such tragedy from recurring.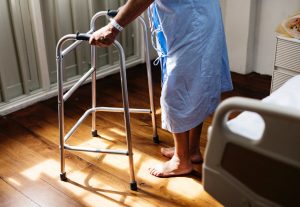 Cases need not have been successfully prosecuted to be forwarded to the review team. As our West Palm Beach nursing home injury lawyers understand, the idea is to identify and address local gaps in services to elderly and vulnerable populations. The purpose isn't to facilitate criminal charges or even civil proceedings. It will not be an investigative branch of the state attorney's office, but rather will only be able to make recommendations. The teams will report their findings and recommendations to the governor, state lawmakers and state Department of Children and Families annually on Nov. 1st. Proponents of the new law say it's taken four years to gain sufficient support to pass the measure.
According to the National Association of Nursing Home Attorneys, every nursing home in the U.S. has an average of 20 complaints per year pertaining to the quality of patient care, facilities staffing and more. That amounts to nearly 260,000 complaints annually. Not all those are substantiated, but not every violation of patients' rights is reported in the first place. In fact, it is believed that nursing home abuse and neglect are significantly underreported in Florida and across the U.S. The National Council on Aging reports as many as 1 in 10 Americans over the age of 60 have experienced some form of elder abuse. An investigation into nursing home abuse in Florida by the USA Today Network indicated that Florida's Agency for Health Care Administration rarely investigates nursing home deaths, and when it does, even more rarely takes action to penalize nursing homes for them.
One of the greatest contributing factors is that too many nursing homes lack adequate staff levels. We've seen cases wherein a single nurse's aide was responsible for the care of as many as 30 people.
Another factor that makes nursing home residents vulnerable is that many suffer from physical and/or cognitive difficulties. Approximately 50 percent of people with dementia experience some kind of neglect. They're also more likely to be isolated from friends, family and other community members. If they're overmedicated, they can be at even higher risk of victimization. It's estimated as many as 1 in 3 nursing home patients take antipsychotic drugs – even though these are not recommended for treatment of conditions like Alzheimer's disease and dementia and can be quite dangerous to the patient's health.
Nursing homes that fail to protect elderly patients from neglect, abuse or negligence can be held liable for their role in the injuries or wrongful death the patient suffers. Incidents that should raise red flags for family members and loved ones include:
Bed injuries
Falls, fractures or head injuries
Incidents of wandering/elopement
Dehydration or malnutrition
Pressure ulcers (bed sores)
Infections
Rapid weight loss/gain
Reticence to speak in presence of staff members
Unsanitary conditions
Sudden or strange changes in patient behavior
Heavy medication or sedation
Frequent illness
An attack by another resident
Unexplained injuries or death
Nursing home negligence is the failure to use reasonable care when the facility and/or individual had a duty to do so. These are often complex cases because of the structure/finances of many for-profit nursing homes and difficulty in retaining reliable witness testimony.
That said, an experienced nursing home abuse and neglect attorney can help you determine what to do if you suspect your loved one may have been victimized. The sooner our attorneys can begin our inquiries and investigation into what happened, the better chances that key evidence will be preserved and you can obtain justice for your loved one.
Contact the South Florida personal injury attorneys at Halberg & Fogg PLLC by calling toll-free at 1-877-425-2374. Serving West Palm Beach, Miami, Tampa, Orlando and Fort Myers/ Naples. There is no fee unless you win.
Additional Resources: