A state bill that would have all but eliminated most Florida nursing home wrongful death claims has (thankfully) died in committee. However, our West Palm Beach nursing home injury lawyers wouldn't put it past the insurance and nursing home industries to push lawmakers to pick up the torch again in another future session.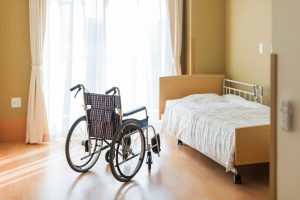 State lawmakers recently prevailed in a series of heavy-handed tort reform efforts – passing laws for shorter personal injury case statutes of limitations, reduced damages and attorney fee coverage for injured claimants, higher than ever proof burdens, and less accountability for insurers acting in bad faith. All of this, of course, makes it harder for those seriously injured as a result of another's negligence to obtain fair compensation, and is unlikely to do much in the way of lowering insurance premiums (the justification given for many of these measures).
The Florida nursing home wrongful death bill would have been one of the most extreme changes. For the sake of the well-being of all nursing home residents in this state, we're very glad that it did not pass. But given the momentum of this latest session, we're not so sure we won't see this issue resurrected.
House Bill 1029 and its companion Senate Bill 1304 would have significantly raised the bar for nursing home wrongful death cases – to those required of medical malpractice wrongful death cases. Specifically, it would limit claimants in nursing home wrongful death lawsuits in Florida solely to surviving spouses and/or surviving children under the age of 25.
Now, this standard is problematic for medical malpractice cases too, and our civil trial lawyers have voiced our dismay with this too. Existing medical malpractice law that significantly restricts claimants essentially means there is no consequence for medical negligence resulting in a patient's death if the person who died isn't married or doesn't have kids younger than 25.
This same standard applied to nursing home cases would have been disastrous, all but wiping out most claims.
Think about it: Continue reading