The number of nursing home deaths among Medicare patients spiked by 32 percent last year, according to a report recently released by a government watchdog. The report doesn't examine patient causes of death, but instead compares overall nursing home deaths in 2020 to those in 2019. Death rates were higher every month last year compared to the year before. Nearly 75,000 deaths in nursing homes were reported in December 2020 alone.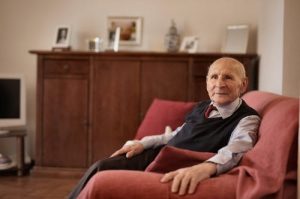 The inspector general of the Department of Health and Human Services reported that about 4 in 10 nursing home residents on Medicare had COVID-19 at some point last year. Overall deaths increased by nearly 170,000 over the previous year.
Health policy professors responding to the report noted to these were, "not individuals who were going to die anyway… We're talking about a really big number of excess deaths."
As our Palm Beach nursing home injury lawyers can explain, not every nursing home death of the last year may be legally actionable. This is particularly true following the passage of Senate Bill 72, called Civil Liability for Damages Relating to COVID-19. Signed into law by Gov. Ron DeSantis in April, the measure casts a broad legal safety net around nursing homes and long-term care facilities when it comes to pandemic-related claims.
However, it does not shield facilities whose residents suffer injury or wrongful death due to negligence, neglect, and abuse. But that does not mean some nursing homes won't try to use SB 72 as blanket protection from nursing home litigation during the pandemic, potentially for issues like understaffing, which have been chronic and date back to long before COVID. Our Florida nursing home injury lawyers are committed to fighting for justice and the rights of the most vulnerable among us.