The number of nursing home deaths among Medicare patients spiked by 32 percent last year, according to a report recently released by a government watchdog. The report doesn't examine patient causes of death, but instead compares overall nursing home deaths in 2020 to those in 2019. Death rates were higher every month last year compared to the year before. Nearly 75,000 deaths in nursing homes were reported in December 2020 alone.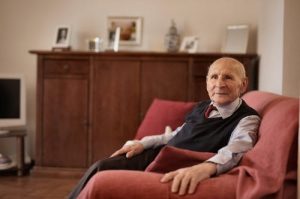 The inspector general of the Department of Health and Human Services reported that about 4 in 10 nursing home residents on Medicare had COVID-19 at some point last year. Overall deaths increased by nearly 170,000 over the previous year.
Health policy professors responding to the report noted to these were, "not individuals who were going to die anyway… We're talking about a really big number of excess deaths."
As our Palm Beach nursing home injury lawyers can explain, not every nursing home death of the last year may be legally actionable. This is particularly true following the passage of Senate Bill 72, called Civil Liability for Damages Relating to COVID-19. Signed into law by Gov. Ron DeSantis in April, the measure casts a broad legal safety net around nursing homes and long-term care facilities when it comes to pandemic-related claims.
However, it does not shield facilities whose residents suffer injury or wrongful death due to negligence, neglect, and abuse. But that does not mean some nursing homes won't try to use SB 72 as blanket protection from nursing home litigation during the pandemic, potentially for issues like understaffing, which have been chronic and date back to long before COVID. Our Florida nursing home injury lawyers are committed to fighting for justice and the rights of the most vulnerable among us.
Examples of South Florida Nursing Home Abuse, Neglect
The National Center on Elder Abuse reports approximately 3.2 million people live in U.S. nursing homes or long-term care facilities. Of the more than 16,000 nursing homes nationally, almost one-third have been cited for breaching federal standards with potential to cause harm (or that had caused actual harm to residents) over the course of two years. One in 10 nursing homes were cited for violations that caused residents to suffer harm, serious injury, or risk of death. In one study of 2,000 interviews of nursing home residents, 95 percent said they'd either been neglected or witnessed the neglect of another resident.
Evidence of nursing home abuse or neglect may include:
Bedsores
Broken bones
Falls
Infections
Spinal injuries
Bedrail injuries
Concussions
Dental decay/infection
Malnutrition/dehydration
Examples of the sorts of claims that can be filed in these cases:
Negligent hiring. Nursing homes have a responsibility to hire staff that is properly qualified with the appropriate academic degrees, certifications, and a criminal record clear of any history of violence or abuse. A nursing home that fails to conduct background checks, thus putting their residents at risk, can be held liable for abuse.
Understaffing. Nursing homes that fail to keep a reasonable and adequate ratio of staff-to-residents inevitably put residents at risk for potential neglect. Understaffing is frequently cited in nursing home injury cases involving falls, bedsores, malnutrition, infections, and broken bones.
Inadequate training. If workers aren't given the proper training or equipment to safely care for vulnerable residents, the facility can be held legally accountable if an injury occurs as a result.
Medication errors. Many nursing home residents are on numerous medications, but there is little room for error when it comes to medication type and dosage. Mistakes can have serious and even deadly consequences. Nursing homes and pharmacists can be held accountable for these.
Third-party liability. If an injury or abuse occurred because of a third party (such as a fellow visitor or even another patient), nursing homes can be held liable for failing to protect residents.
If your loved one has been injured, neglected, or has died as a result of nursing home abuse or negligence in South Florida, our dedicated injury attorneys can help.
Contact the South Florida personal injury attorneys at Halberg & Fogg PLLC by calling toll-free at 1-877-425-2374. Serving West Palm Beach, Miami, Tampa, Orlando and Fort Myers/ Naples. There is no fee unless you win.
Additional Resources:
Watchdog: Nursing home deaths up 32% in 2020 amid pandemic, June 22, 2021, By RICARDO ALONSO-ZALDIVAR, Associated Press
More Blog Entries:
Florida Arbitration Agreements Increasingly Common in Health Care, Jan. 21, 2021, Palm Beach Nursing Home Injury Lawyer Blog