Two professional dancers have filed a sexual assault lawsuit accusing a former dance teacher of sexually assaulting and sexually abusing them. The teacher's wife, a renowned ballerina, is alleged to have participated in some of that abuse.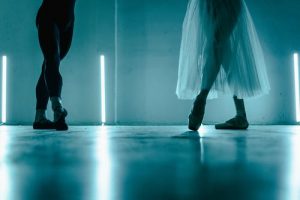 Although the federal lawsuit was filed in Nevada, it stems in part from alleged incidents that occurred in Florida when one of the accusers was a 13-year-old dance student in Tampa, FL.
As our Palm Beach sexual assault attorneys can explain, this civil case can proceed despite a stalled criminal investigation by authorities in Tampa years ago. That's because the proof burden in civil claims stemming from instances of sexual assault differ from those in criminal cases. Additionally, many civil sexual assault claims target third parties, and not the attacker directly. This case does directly name the attacker, while identifying his wife as a "non-party co-conspirator."
According to The New York Times, plaintiffs claim the dance instructor and his wife used their positions of prestige and power within the dance community to gain the trust and loyalty of young, impressionable dancers. The lawsuit alleges the two then exploited those relationships in order to coerce young dancers to engage in sex acts by away of fraud and/or force.
One of the plaintiffs, now a Boston Ballet dancer, claims she met the two five year ago when she was in the apprenticeship program of the company. She said the two forced her to live with them, isolated her from her family, controlled all of her communication with the outside world, and compelled her to engage in sex acts. In at least once instance, she alleges she was held down by the wife while the husband sexually assaulted her. She said she was threatened with career sabotage if she reported what was happening. She ultimately left with her family's help and secured protection orders against both of them.
The other plaintiff, now 25-years-old, met the dance instructor when she was 13 and he was 25. She was a student at a dance center in Tampa where he taught. She said on two occasions 11 years ago, he sexually assaulted her. She claims he also sent her explicit phone messages, photos and videos – and solicited the same of her. She claims he would "reward" her with unique opportunities in the dance world for her "compliance" with his requests.
Now a dance teacher and choreographer in her own right, she said she reported the abuse to police in 2018. However, they indicated insufficient evidence to charge him with a crime. Police records reportedly indicate another dancer from that same studio in Tampa had reported the defendant to authorities in 2012 for similar conduct. That case didn't result in criminal charges either, reportedly for lack of physical evidence. Plaintiff's mother told the Times her daughter told her what happened, and they left the dance studio soon after.
A civil trial lawyer representing the plaintiffs in this case noted the dance world was ripe for grooming of sexual assault victims because of certain ingrained power dynamics that compel young, impressionable, vulnerable dancers to work closely with and gain approval from more experienced dance authority figures.
As our civil case sexual assault lawyers can explain, potential third parties in a case like this might include dance companies, studios or others who established a special relationship that would have compelled them to protect young dancers from exploitation and abuse. The statute of limitations on civil sexual assault cases in Florida is dependent on certain factors. In general, the following deadlines are applicable:
Seven years after the victim reaches the age of majority (age 18 in Florida).
Four years after the victim leaves the dependence of the abuser OR four years from the time of the discovery of both the injury and causal relationship between the injury and abuse, whichever date is later.
No statute of limitations for sexual battery cases involving a minor under the age of 16.
If you have been the victim of sexual assault in Florida – even if a criminal case was never pursued by local authorities – it's important to contact an experienced civil trial lawyer who can explain your rights and legal options.
Contact the South Florida personal injury attorneys at Halberg & Fogg PLLC by calling toll-free at 1-877-425-2374. Serving West Palm Beach, Miami, Tampa, Orlando and Fort Myers/ Naples. There is no fee unless you win.
Additional Resources:
Former Dance Instructor Accused of Sexual Assault in Lawsuit, July 29, 2021, By Julia Jacobs, The New York Times
More Blog Entries:
Claims of Negligent Hiring in Florida Sexual Assault Lawsuits, April 13, 2021, Palm Beach Civil Case Sexual Assault Attorney Blog