A survivor of a brutal rape and beating recently prevailed in her South Florida sexual assault lawsuit against the Miami hotel where the attack occurred and its security company, settling for $16 million for their failure to protect her.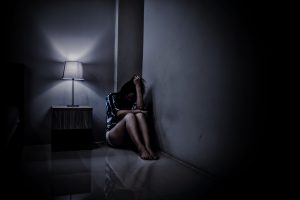 According to Local 10 News, 67-year-old woman, a tourist who was staying at the hotel with her husband last July, was beaten, strangled, choked, and forced to perform oral sex on her 22-year-old attacker in a vicious assault that took place in an open hallway and elevator. (The husband, also, was apparently beaten, pushed to the ground, and bitten by the man.) Despite her repeated screams and cries, none of the hotel staffers intervened. The man then reportedly tried to rape the woman, but was finally stopped when Miami-Dade police officers arrived on scene and arrested him. The attack left the victim with life-threatening injuries, including brain bleeding, collapsed lungs, broken ribs, and traumatic brain injury. After she was discovered, she was rushed to the hospital, where she underwent an 8-hour surgery to save her life.
The alleged attacker is still facing charges of sexual battery, felony battery, assault, and kidnapping.
As our South Florida sexual assault lawyers understand, the investigation into the liability of both the hotel and the security company revealed fairly damning evidence. The beating and sexual assault reportedly took place in the middle of an open hallway for 10 full minutes.
Although the hotel and security company deny any wrongdoing, the latter agreed to settle her claims for $5 million and the former for $11 million, respectively. In the aftermath of the incident, both the hotel and the security company have made improvements to security policy and procedure.
How Can a Hotel or Other Third Parties be Liable for Rape?
It's not clear from news reports whether the attacker was a guest at the hotel, an employee, or a trespasser. There likely is no evidence that the third-party defendants (hotel and security company) had any prior knowledge of the defendant's intent or intentionally helped him to carry out his alleged crimes. So how is that they can be held legally responsible? Continue reading