Emotional and mental distress are common for anyone who's been injured in a violent car accident. However, when considering claims for emotional distress or mental anguish, the Florida impact rule (also called the physical impact rule) requires claimants prove either:
They also experienced some physical impact, OR
Their emotional injuries were somehow manifested physically.
There are a few exceptions, but mostly, you will have a very tough time securing damages for emotional distress (anxiety, depression, insomnia, PTSD, etc.) in Florida if you didn't personally suffer a physical injury too.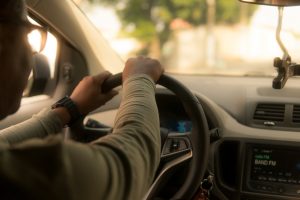 Generally speaking, a physical injury is a key element in crash claims. Our West Palm Beach car accident attorneys often also seek compensation for emotional distress on behalf of our clients, but not without this element. Claims solely involving emotional distress can be exceedingly difficult, though not entirely impossible. It really depends on the individual circumstances. Clients should know upfront the potential challenges of such claims, and consult with several injury attorneys before deciding the next step.
How the Florida Impact Rule Started
The Florida Impact Rule began all the way back in the 1890s. According to Florida Supreme Court records, a man sued a telegraph company for its negligence in timely delivery of a message, which he asserted caused him severe mental distress. The defendant company owned a telegraph line extending from Duval County through Brevard County. Plaintiff's wife was in Jacksonville when she was "seized with a mortal malady." A telegram was sent from the hospital to her husband in Titusville, informing him his wife was dying and to respond quickly. Despite the urgent nature of the message, the telegraph company didn't send the message for nearly three days. By the time recipient received, his wife had been dead almost half a day.
The trial court initially sided with the plaintiff, who sought damages for mental pain and suffering. On appeal, the Florida Supreme Court reversed, holding that in a claim solely for mental distress damages, the award should only be nominal (here, the cost to send the message).
That seems heartless, but the idea was that while emotional injuries can be very real, their intangible nature makes them difficult to establish. For this reason, the court ruled, they should be linked with some evidence of physical harm.
At this juncture, Florida is one of only a handful of states that still follows the impact rule.
Florida Impact Rule Exceptions
Since that ruling in the 1890s, the Florida impact rule has been the subject of much controversy and several attempts to have it outright abolished. Those attempts weren't wholly successful, but they did manage to eke out a number of exceptions.
Some of these exceptions include victims of intentional torts, negligent infliction of emotional distress, family members who have witnessed the serious injury/wrongful death of a close relative, wrongful birth and a few others. Most pertinent in car accident cases may be the 1985 Florida Supreme Court case of Champion v. Gray, in which a man was allowed to recover damages for the wrongful death of his wife, who was so overcome with emotion at seeing the body of her daughter, who was killed by a drunk driver, that she suffered a fatal heart attack. The Florida Supreme Court allowed his claim for negligent infliction of emotional distress. The court held that when a psychological trauma resulting from negligent injury is imposed on a close family member within the sensory perception of the physically injured person, it may not be necessary to prove harm by direct physical action. However, the court emphasized the requirement that a causally-connect and clearly discernable physical impairment must occur within a short time of the psychic injury.
Most South Florida car accident survivors have no problem clearing the impact rule hurdle because their mental anguish and emotional distress often stems directly from the physical injuries they sustained. For example, suffering a broken leg or broken arm may cause someone grave emotional distress because it may prevent them from engaging in meaningful work or hobbies or even relationships.
If you aren't sure whether you have grounds for claims of mental anguish and emotional distress following a serious car accident, our Palm Beach injury lawyers can provide you with answers.
Contact the South Florida personal injury attorneys at Halberg & Fogg PLLC by calling toll-free at 1-877-425-2374. Serving West Palm Beach, Miami, Tampa, Orlando and Fort Myers/ Naples. There is no fee unless you win.
Additional Resources:
NEGLIGENT INFLICTION OF EMOTIONAL DISTRESS: WHERE ARE WE NOW? February 1997, Florida Bar Association
More Blog Entries:
When Road Rage Results in Serious Florida Car Accident Injuries, June 20, 2021, Palm Beach Car Accident Lawyer Blog