Emotional and mental distress are common for anyone who's been injured in a violent car accident. However, when considering claims for emotional distress or mental anguish, the Florida impact rule (also called the physical impact rule) requires claimants prove either:
They also experienced some physical impact, OR
Their emotional injuries were somehow manifested physically.
There are a few exceptions, but mostly, you will have a very tough time securing damages for emotional distress (anxiety, depression, insomnia, PTSD, etc.) in Florida if you didn't personally suffer a physical injury too.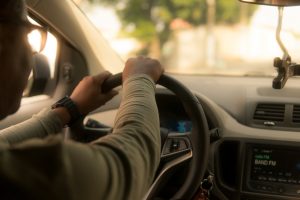 Generally speaking, a physical injury is a key element in crash claims. Our West Palm Beach car accident attorneys often also seek compensation for emotional distress on behalf of our clients, but not without this element. Claims solely involving emotional distress can be exceedingly difficult, though not entirely impossible. It really depends on the individual circumstances. Clients should know upfront the potential challenges of such claims, and consult with several injury attorneys before deciding the next step. Continue reading