All vehicle owners in Florida are required to carry auto insurance. However, as our Palm Beach car accident lawyers can explain, those policy limits are sometimes hardly enough to cover your losses. Beyond that, insurance researchers report 1 in 5 drivers in Florida have no insurance at all.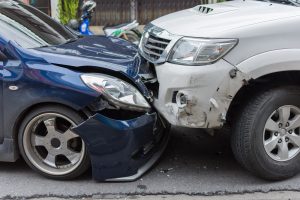 In cases where a car accident victim's damages (or amount of losses) are higher than the insurance policy limits, the defendant driver may be personally liable for the rest. We may also look to other potential avenues of liability, such as your own uninsured/underinsured motorist coverage carrier, the owner of the vehicle defendant was driving (if different from the at-fault driver) or other third parties (businesses, government agencies, etc.).
By working with an experienced South Florida injury lawyer, you are assured that someone is fighting for your full and fair compensation.
How Much Auto Insurance Does Florida Require?
Florida has minimum coverage requirements for drivers. Currently, this is $10,000 in no-fault personal injury protection (PIP) and $10,000 in property damage liability.
Florida, unlike most other states, doesn't require motorists to have bodily injury liability coverage unless they've caused an accident or committed certain traffic offenses (such as DUI). These exceptions are outlined in the Florida Financial Responsibility Law. The statute holds that the owner/operator of a vehicle involved in a crash with at least $500 in property damage or bodily injuries is personally financially responsible to cover those expenses or their license/registration will be suspended. This requirement can be met by:
Securing a bodily injury liability insurance policy that offers coverage of at least $10,000 per person and $20,000 per accident.
Post a $30,000 bond.
Self insure by demonstrating at least $40,000 in unencumbered assets.
Many people who carry insurance at all simply purchase the minimum required. But $10,000 often doesn't go very far if you're seriously injured in a collision. If you have PIP, you also have the benefit of that $10,000 – without having to prove fault – but insurers will sometimes make a battle of that as well. Beyond that, even $20,000 ($10,000 in PIP plus $10,000 in bodily injury liability damage) can fall short of your total damages.
What Other Options Do I Have?
First and foremost, we always strongly recommend a good uninsured/underinsured motorist policy, which can make up the difference if the at-fault driver is either not insured or doesn't carry enough coverage for your losses. (Policies that have UM/UIM coverage also require bodily injury liability coverage, so you get the added benefit of being protected up to that limit if you're the one who causes a crash.)
Other potential defendants may include:
The vehicle owner (if different from the driver). Florida considers motor vehicles to be dangerous instrumentalities, and thus vehicle owners are inherently vicariously responsible for their negligent use – even if they weren't the one driving.
Multiple parties. This is particularly true if the at-fault driver was operating a commercial vehicle, company car or government vehicle. In those cases, we may be able to pursue claims against those entities that either owned the vehicle or employed the driver.
The at-fault driver. Motorists can be held personally responsible for damages, and their assets could be seized to cover those losses. It's important, however, before pursuing such a case that your attorney should make sure the defendant has the assets to cover a claim.
It's important if you've been involved in a serious crash in Florida to first seek medical attention and then promptly contact an injury lawyer to determine the viability of your case, how much you are owed and options for fully recovering that amount.
Contact the South Florida personal injury attorneys at Halberg & Fogg PLLC by calling toll-free at 1-877-425-2374. Serving West Palm Beach, Miami, Tampa, Orlando and Fort Myers/ Naples. There is no fee unless you win.
Additional Resources:
Facts + Statistics: Uninsured motorists, Insurance Information Institute
More Blog Entries:
Liability in Drowsy Driving Florida Car Accidents, April 22, 2021, Palm Beach Car Accident Attorney Blog