It's one of the largest child sexual abuse scandals in U.S. history, yet for years, victims were made to feel as if they were the only one. As the deadline looms for filing civil liability claims of sexual assault and abuse against Boy Scouts of America, systemic problems within the youth organization are proving worse than many ever realized.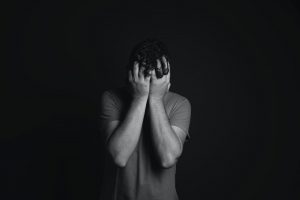 The Scouts filed for Chapter 11 bankruptcy and protection earlier this year, amid a sharp decline in membership as well as a flood of sexual abuse claims. As our civil trial lawyers can explain, bankruptcy places an automatic hold on all pending lawsuits while global settlements are negotiated. The bankruptcy also compels victims to have their case handled in a single federal bankruptcy court rather than in state courts across the country. It also allows the agency to reorganize and restructure its finances while continuing operation. A trust has been established from which victims of abuse who file civil claims will be able to collect compensation.
Claims filed in bankruptcy court, once vetted, will be paid by Scouts organization (which has more than $1 billion in real estate assets) and/or their insurers through the established trust. We saw this same type of bankruptcy restructuring/trust with the mass torts of asbestos liability. Dozens of Catholic dioceses that had been accused of liability for child sexual abuse have also used it.
Some are predicting that tens of thousands of new claimants will meet this month's deadline in the Boy Scouts' bankruptcy case. The Los Angeles Times reports there could be more claims filed in this bankruptcy than in all the previous Catholic Church bankruptcies combined.
Our South Florida sexual abuse attorneys recognize this overwhelming response underscores that the problem of abuse in youth organizations is one that demands greater attention and accountability.
Victims of abuse suffer years with guilt and shame. Some have contracted sexually-transmitted diseases. Many who are now older have wrestled with addiction, alcoholism, anger and difficulty maintaining close relationships. Some victim family members allege the pain was so great, the victims took their own lives. Continue reading