When it comes to South Florida sexual abuse lawsuits against businesses, schools, churches, employers, and other institutions, victim-blaming unfortunately is not uncommon.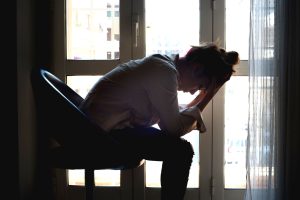 Our Palm Beach sexual abuse lawyers recognize that these attitudes stem largely from the greater societal problem known as "rape culture." This is a term used to describe an environment in which sexual violence and harassment are normalized and excused by popular culture, influential people, and powerful institutions. Rape culture gets perpetuated through bodily objectification, misogynistic language, glamorization of sexual violence, and a general disregard for the rights and safety of those vulnerable to sexual abuse and assault. It's the reason a lot of victims aren't initially believed. It undeniably contributes to large percentage of sexual abuse and assault incidents going unreported.
When a person decides to pursue a civil lawsuit against an entity that failed to protect them from sexual abuse or assault, it's not uncommon to see these harmful cultural undercurrents take center stage. We've seen far too many examples of this in Florida sexual assault lawsuits.
In 2017, the South Florida Sun-Sentinel reported that despite denials, the Miami-Dade, Broward, and Palm Beach County school districts had all blamed schoolchildren for their own sexual abuse in responding to sexual abuse litigation. In Palm Beach, the school district had argued in five separate sexual abuse cases – some involving kids as young as 6 – that the students' own roles in the abuse should limit how much money the school district should pay them. In one case involving several fourth-graders molested by a teacher, school district attorneys argued the kids were not only careless and negligent, but "old enough to appreciate the consequences of their actions." In other cases – some involving kids with emotional behavior disabilities – school districts arguing for lower financial damage awards said students were "culpable."
This sort of defense tactic in a civil case is what is known as comparative negligence. As outlined in F.S. 768.81, it's the idea that if someone bears a degree of responsibility for their own injury or harm, their damage award should be proportionately reduced. Of course, it's one thing to argue a person hurt in a car accident somehow contributed to the cause of the crash. It's quite another to argue that children are somehow responsible to any extent for the sexual abuse they suffer. Yet the defense sometimes still gets raised in these cases.
We may also see victim-blaming in workplace sexual assault or sexual harassment cases in the form of retaliation.
In one recently-filed employment lawsuit, a former waitress at a Florida seafood restaurant reported she was fired five hours after calling police about an assault by her manager. This allegedly followed months of sexual harassment and threats she endured from that same manager. The Miami Herald reports the alleged victim complained numerous times to management about the way the kitchen manager spoke to her and other women in the workplace using sexual and derogatory language. He also allegedly snuck up behind female workers to scare them and regularly invaded plaintiff's personal space by routinely standing just inches away when speaking to her when there was no need to do so. The restaurant reportedly advised her time and again to "ignore him." When problems persisted, management switched her to day shift – which meant she took a pay cut. On occasions when her shifts still overlapped with his, plaintiff said the manager's behavior became increasingly violent. He flipped sharp knives at her and once slammed her into the soup well. In response, management reportedly said there was nothing they could do because the incidents were not caught on camera. After months of this, she says, he attacked her. She called police to report the incident – and was fired four hours later for "poor performance." She's suing her former employer for sexual harassment, gender discrimination, and retaliation.
As attorneys representing survivors of sexual assault and abuse in South Florida, we recognize and call out victim-blaming for what it is. Our lawyers are wholeheartedly committed to fighting for the justice, dignity, and respect that each of our clients unequivocally deserve.
Contact the South Florida personal injury attorneys at Halberg & Fogg PLLC by calling toll-free at 1-877-425-2374. Serving West Palm Beach, Miami, Tampa, Orlando and Fort Myers/ Naples. There is no fee unless you win.
Additional Resources:
National Sexual Assault Hotline: Confidential 24/7 Support, RAINN
More Blog Entries:
What to Know About Suing for a South Florida Cruise Ship Sexual Assault, Aug. 10, 2022, South Florida Sex Abuse Litigation Blog