Do rideshare companies do enough to protect drivers and passengers from sexual assault in Florida and beyond? According to hundreds of pending civil sexual assault lawsuits around the country against companies like Lyft and Uber, the answer is a resounding: No.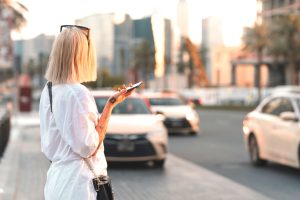 Despite the fact that the entire business model of rideshare companies centers on the idea that they provide a safe way home, more than a few users say the experience ends up being anything but safe.
If you are attacked or have been sexual assaulted as a passenger in a South Florida rideshare, our dedicated West Palm Beach sexual assault attorneys can help you identify your legal options and navigate your next steps. Part of what complicates these claims are that the drivers are not considered "employees" but rather "independent contractors." This designation gives companies some room to deny vicarious liability for the negligent or criminal actions perpetuated by drivers for the app. However, it doesn't mean there's no chance they'll have to answer for safety deficits that result in harm.
We recognize that going up against a large company like Uber or Lyft can seem daunting. But with an experienced civil trial lawyer, civil litigation can be a powerful tool for pursuing accountability as well as meaningful policy changes that will hopefully make everyone safer.
Pending Sexual Assault Cases Against Rideshare Companies
At least 17 sexual assault lawsuits involving drivers and passengers alike are pending against Lyft, according to NPR. Claimants say they were harassed, assaulted, and battered. Yet when they reported the incidents to the rideshare company, the response was lackluster. Rideshare reps reportedly apologized for what happened, gave complainants refunds, and promised to suspend the accounts of the drivers or passengers involved. Some drivers who reported being sexually assaulted by passengers said the company offered them a few hundred dollars. However, there was no follow-up afterward.
Lawyers representing the victims say longtime rideshare company practice is to withhold user information – even in the event of a reported crime – unless there is a court order specifically compelling it. Plaintiff attorneys say this significantly delays or stymies criminal investigations and requests for civil orders of protection. They insist rideshares should go the extra mile to not only share user information to authorities when a sexual assault is reported, but also install cameras or audio recorders in vehicles that use the app. Such recordings could be used as evidence in a criminal case, but beyond that, hopefully would serve as a strong deterrent.
A spokesperson for Lyft told NPR that attorneys representing alleged victims had made numerous misleading claims. They pointed to the fact that 99% of rides occur without incident. The company does mandate annual driver background checks and drivers must complete a community safety education class before they can begin accepting passengers.
But this isn't the first time Lyft and other rideshare companies have been accused of this type of negligence. Three years ago, more than a dozen women sued Lyft alleging they were raped and/or sexually assaulted by drivers. And then last year, Lyft released a report revealing its receipt of more than 4,000 sexual assault reports in a recent two-year period. Further, the number of sexual assaults reported to the firm was steadily rising year-over-year.
Uber also has been accused of failing to protect people who use their app. In July, USA Today reported more than 550 Uber passengers (all female) were suing for allegations of sexual assault, kidnapping, and other acts of violence by drivers. An additional 150 claims were being investigated by the law firm representing those passengers.
A spokesperson for Uber said the company had not yet had a chance to review the allegations, but insisted it takes every reported incident seriously. Uber's 2nd annual safety report, which was released in June, revealed that between 2019 and 2020, there were 3,824 incidents reports of sexual assault and other serious misconduct. Twenty people were killed in assaults while on its platform.
Attorneys for those suing Uber say the company should fingerprint prospective drivers, implement a more robust background check on drivers, create a warning system when drivers deviate from the intended destination, install cameras in vehicles using the Uber app, and have a company policy for reporting criminal activity to law enforcement.
If you have been injured or attacked while riding in or driving for a rideshare in South Florida, we can help.
Contact the South Florida personal injury attorneys at Halberg & Fogg PLLC by calling toll-free at 1-877-425-2374. Serving West Palm Beach, Miami, Tampa, Orlando and Fort Myers/ Naples. There is no fee unless you win.
Additional Resources:
New lawsuits say Lyft failed to protect its users from physical and sexual assault, Sept. 1, 2022, By Josh Peck, NPR
More Blog Entries:
What to Know About Suing for a South Florida Cruise Ship Sexual Assault, Aug. 10, 2022, West Palm Beach Sexual Assault Lawyer Blog