Massage parlors are places with dark rooms, closed doors, and skin-to-skin contact with virtual strangers. Industry ethics codes and state laws are supposed to protect both clients and employees from predatory behavior, but allegations of Florida sexual abuse during massages or at massage parlors have been prevalent in recent years. In addition to busts for human trafficking and prostitution at some operations, there have been numerous civil lawsuits filed against spa owners.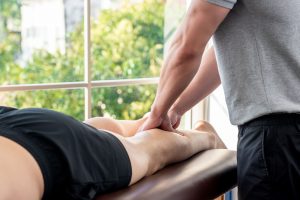 A few years ago, Buzzfeed reported there were dozens of complaints in Florida, California, and other states stemming from alleged sexual assaults at the Massage Envy chain, which has more than 1,200 locations across the country. As our West Palm Beach sexual abuse lawyers can explain, journalists uncovered more than 180 individuals who had filed sexual assault lawsuits, police reports, and/or state board complaints against Massage Envy spas, their employees, and the national company. Many of those claims were allegedly mishandled by the chain. In some cases, managers reportedly dismissed claims for lack of merit based on alleged victims' refusals to return to the site of the alleged assaults to provide a statement.
In 2018, nearly a dozen female customers in Palm Beach County accused Massage Envy of sexual assault at nine separate Florida locations. Most of those cases involved allegations that massage therapists had touched women in their private areas without consent. Plaintiffs alleged that the company failed to protect clients in a vulnerable setting by systematically and intentionally concealing a "rampant problem" of massage therapists accused of sexually assaulting customers. The company allegedly had an internal policy of urging staff to avoid calling police in cases of reported sexual assault – a practice that purportedly protected both the brand and profit of the company, not the safety and well-being of customers who had no reason to suspect they may be in danger. The women alleged they sought treatment for conditions like painful spinal injuries, and instead were sexually assaulted and exploited.
The company denied liability, but said it was partnering with an outside agency to review policies, improve training, and ensure sexual assault allegations were properly reported to local law enforcement. Continue reading