Massage parlors are places with dark rooms, closed doors, and skin-to-skin contact with virtual strangers. Industry ethics codes and state laws are supposed to protect both clients and employees from predatory behavior, but allegations of Florida sexual abuse during massages or at massage parlors have been prevalent in recent years. In addition to busts for human trafficking and prostitution at some operations, there have been numerous civil lawsuits filed against spa owners.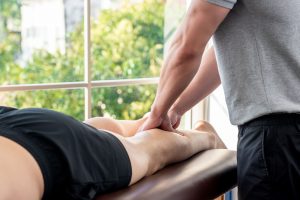 A few years ago, Buzzfeed reported there were dozens of complaints in Florida, California, and other states stemming from alleged sexual assaults at the Massage Envy chain, which has more than 1,200 locations across the country. As our West Palm Beach sexual abuse lawyers can explain, journalists uncovered more than 180 individuals who had filed sexual assault lawsuits, police reports, and/or state board complaints against Massage Envy spas, their employees, and the national company. Many of those claims were allegedly mishandled by the chain. In some cases, managers reportedly dismissed claims for lack of merit based on alleged victims' refusals to return to the site of the alleged assaults to provide a statement.
In 2018, nearly a dozen female customers in Palm Beach County accused Massage Envy of sexual assault at nine separate Florida locations. Most of those cases involved allegations that massage therapists had touched women in their private areas without consent. Plaintiffs alleged that the company failed to protect clients in a vulnerable setting by systematically and intentionally concealing a "rampant problem" of massage therapists accused of sexually assaulting customers. The company allegedly had an internal policy of urging staff to avoid calling police in cases of reported sexual assault – a practice that purportedly protected both the brand and profit of the company, not the safety and well-being of customers who had no reason to suspect they may be in danger. The women alleged they sought treatment for conditions like painful spinal injuries, and instead were sexually assaulted and exploited.
The company denied liability, but said it was partnering with an outside agency to review policies, improve training, and ensure sexual assault allegations were properly reported to local law enforcement.
More recently, an employee of the same franchise filed a Florida sexual harassment lawsuit against her former employer, alleging it failed to protect her from repeated, unwanted advances from a 68-year-old co-worker/massage therapist. She alleged when she reported the harassment, it only got worse, the work environment more hostile.
In 2014, a jury in Dade City ordered a former massage therapist and the company he worked for to pay nearly $47.5 million in damages to a 35-year-old woman whose massage for a neck injury reportedly ended in sexual battery.  The company allegedly failed to conduct a thorough background check on the employee, who had been fired from three other positions for similar conduct. The employee, convicted of sexual battery, had to served 10 years of probation, lose his license and register as a sex offender.
How Massage Spa Owners, Supervisors Can Fail Their Clients, Employees
Spa owners and managers can fail to protect their clients in the following ways:
Failure to thoroughly screen prospective employees. Massage therapists and other employees are going to be working with customers in a vulnerable setting. Failure to conduct a thorough background check displays a lack of due diligence. For a prospective employee with work experience, it's relevant to know whether they have a criminal record, but also whether there were any issues at their previous employer and on what sort of terms they left.
Failure to provide professional training sessions on ethics and boundaries. This type of training can help therapists and administrators draw clear lines and expectations between customers and therapists, co-workers, and more. Spa owners may find themselves on the defendant side of a sex abuse lawsuit if they fail to do this and remain alert for poor physical, emotional, and verbal boundaries and communication – particularly if they fail to respond promptly and appropriately to complaints.
Failure to take all complaints seriously. Any client or staffer who lodges a complaint of sexual assault should be taken seriously. Shock and fear can leave a person paralyzed, so failure to speak up in the moment is not a reason to dismiss the account. Neither is reticence to return to the scene of the assault. Alleged victims should be given the benefit of the doubt. An investigation should be immediate and thorough and proper law enforcement officials should be contacted, if they haven't been already by the alleged victim.
If you have been sexually assaulted or harassed in a massage parlor setting in South Florida, our Palm Beach civil injury lawyers can help you navigate the legal system and pursue just compensation.
Contact the South Florida personal injury attorneys at Halberg & Fogg PLLC by calling toll-free at 1-877-425-2374. Serving West Palm Beach, Miami, Tampa, Orlando and Fort Myers/ Naples. There is no fee unless you win.
Additional Resources:
Hands Off: More than 180 Women Have Reported Sexual Assaults at Massage Envy, Nov. 26, 2017, By Katie J.M. Baker, Buzzfeed
Massage Envy locations in Florida accused of sexual abuse in lawsuit, Aug. 27, 2018, By Scott Travis, Sun Sentinel
Jan Doe v. Parkside Strategic Enterprise Inc., d/b/a Massage Envy, Nov. 19, 2021, Circuit Court of the Twelfth Judicial Circuit, Cook County, Illinois
Behind Illicit Massage Parlors Lie a Vast Crime Network and Modern Indentured Servitude, March 2, 2019, By Nicholas Kulish, Frances Robles, and Patricia Mazzei, The New York Times
Former Palm Harbor Massage Envy employee files sexual harassment lawsuit, Jan. 26, 2022, By Justin Schecker, WFLA.com
More Blog Entries:
South Florida Teacher Sexual Abuse Case Alleges School's Negligence, Feb. 15, 2022, Palm Beach Sexual Abuse Lawyer Blog