Sexual abuse in Florida schools can be the basis for both criminal charges and civil claims. A recent example involves a Naples elementary school teacher convicted last month of more than 20 counts of child molestation (sexual assault of a child under 12). He's now serving a 25-year prison term.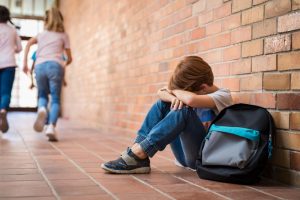 Based on the number of survivors (20), this was the second-largest case of sexual abuse by an educator in Florida since 2014. Last year, parents filed lawsuits accusing the Collier County School District of mishandling the sexual abuse allegations and failing to protect their children from years of molestation despite blaring red flags – including a specific allegation from a student to half a dozen employees three months before the offender was removed from school.
The district told The Naples Daily News that as soon as it learned of the allegations, the teacher was expelled from campus and later fired by the school board upon his arrest. The police say the teacher sexually abused young students from the day he started work until the day he was removed from the school – in the classroom, on school grounds, in the soccer field, in his car, and in the homes of children he tutored.
Sworn statements made to law enforcement indicate that six school employees – including teachers, administrators, and a school recess monitor – were informed of allegations made by a girl three months prior to the teacher's removal from the school. The girl told the recess monitor that the teacher had sexually abused her friend. That information was then passed on to the five other employees. Yet it appears nothing was done, the NDN reported. In that three-month window, the police say, the teacher continued to abuse students – and even started molesting three more. Yet in response to a lawsuit filed by one of the survivor's parents, the school insists it could not have known about the teacher's "propensities" prior to the date of his arrest.
As South Florida sexual abuse lawyers, we know this alleged failure to follow up on the girl's reports, plus documented evidence of the teacher's inappropriate behavior and favoritism toward certain students, are fairly clear signs of grooming and sexual abuse. These will likely factor in the pending civil cases against the school district. F.S. 39.201 establishes a legal duty for school district employees to alert proper authorities if they learn or suspect a child is being abused – by anyone. Failure to do so can be grounds for the employee and the district to be held liable in civil court.
Still, there can be legal barriers to winning sexual assault claims against Florida schools. There is sovereign immunity, high proof burdens to establish misconduct, and monetary damage caps. Working with an experienced attorney helps ensure you are taking the most prudent step to advocate for outcomes with the greatest impact.
School districts will sometimes settle with survivors, but that can come at the cost of silence in the form of confidentiality agreements. There is a saying in public records law that "sunshine is the best disinfectant." In other words, the best way to resolve institutional shortfalls that lead to serious abuses of power or negligence of duty is for the actions and processes to be brought out into the open. Confidentiality agreements can undermine that. However, they may sometimes be in the individual's best interest, so it's important to work with a law firm that understands the balance.
As sexual abuse attorneys, we know many of our clients are driven to pursue claims not only for accountability's sake, but also to advocate for change and protect future students. It's our mission to fight for our client's rights and best interests, as well as a future with safer Florida schools.
Contact the South Florida personal injury attorneys at Halberg & Fogg PLLC by calling toll-free at 1-877-425-2374. Serving West Palm Beach, Miami, Tampa, Orlando and Fort Myers/ Naples. There is no fee unless you win.
Additional Resources:
Collier County school sex abuse investigation: What happened and how students and parents can seek help, Feb. 10, 2022, By Kate Cimini, The Naples Daily News
More Blog Entries:
Study: 1 in 4 College Athletes Experience Sexual Assault By Authority, Sept. 12, 2022, South Florida Sexual Abuse Attorney Blog