Schools are supposed to be safe places. But childhood sexual abuse has long been a scourge, and nowhere is fully protected. Data released last year by the U.S. Department of Education revealed sexual violence at K-12 schools rose by about 50 percent in a single recent school year, from 9,600 in 2015-2016 to 15,000 in 2017-2018.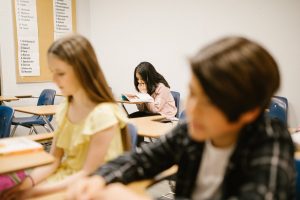 While discourse around sexual assault in the education world has historically revolved around college campuses (where 1 in 5 women report experiencing sexual violence), our South Florida sexual abuse attorneys know the problem isn't confined to those locations, or even to older students.
Exacerbating the problem is that administrators in K-12 schools are more likely to be unprepared or unaware of their duties under state and federal law when it comes to handling allegations of sexual assault. Students may not know who to tell and some have even been punished for coming forward.
If your child has suffered sexual abuse at school in Florida, it's important to understand that it's not just a criminal investigation that will ensue, but that you can often pursue civil penalties as well. For example, virtually all courts recognize that a child abuse reporting statute (in Florida, F.S. 39.201) establishes a duty to children, the breach of which can be the basis for a civil lawsuit for damages. So if a school employee learns of abuse and fails to alert proper authorities, the school district and the staffer can be held liable in civil court. Continue reading